As students in Ivory Coast return to school for the new academic session, they are beset with the challenge of studying harder due to the reintroduction of the policy of expulsion for students who underperform at the end of the session.
The government said this rule is being reintroduced to raise the standard of education in the West African country and also to stamp out mediocrity and encourage students to work hard.
"This is a measure that has existed since the 1970s and that we are restoring to encourage students to work hard and fight against mediocrity," The minister of national education, Mariatou Kone told AFP.
The rule applies to student who score below 8.5 out of 10 in an academic year.
When the government came under fire for coming up with the policy that limits some students, the minister defended it explaining that there are other forms of education that exist outside the classroom which include vocational training.
"Students will not be barred from the school system. There are bridges between technical education and vocational training," she said.
The rule has  received mixed reactions for the citizens. While some parents welcomed it, other people still kicked hard against, complaining about lack of proper school equipment and resources to get things like chairs, tables, expensive uniforms in for indigents students and cases of places where teachers are sometimes not available for over a week.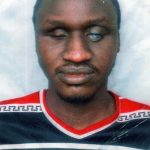 John Adoyi, PBA Journalism Mentee