The recurring cases of Sexual and Gender-based violence in communities across Nigeria has been blamed on poor knowledge by the citizens about their rights leading to silence by victims of abuse.
This was the submission of activists who gathered during the beginning of a three-day capacity building workshop being organised for Civil Society Organisations in Ojo and Oshodi Isolo areas of Lagos by Women's Rights and Health Project (WRAHP) at Toluwalashe Event Centre on Tuesday.
Executive Director of Women's Right And Health Project (WRAHP) and manager of Ireti Resource Centre, Bose Ironsi said most people in various communities are not aware of their rights, and laws that exist to protect those rights.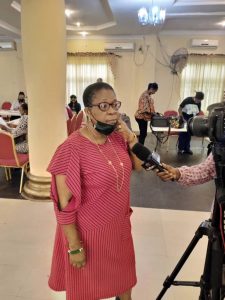 She noted that there is high prevalence of SGBV, disclosing that the centre which renders psycho-social support to abused victims has within one year recorded 450 cases from a community within the area of it's coverage ranging from battery, rape, child abuse, neglect, etc.
Speaking to newsmen, one of the facilitators, Mrs Chibogwu Obinwa, a gender development consultant and activist, said most cases of sexual abuse are unreported, leading to what she called the "culture of silence."
Obinwa said many live in ignorance of their rights especially women, adding that such is being encouraged by a societal ideology that is prejudiced against women. This she said causes unwillingness on the part of victims to report cases of sexual abuse which they encounter.
"Because a whole lot of people are ignorant within the communities, they feel that somebody who has survived sexual assault for instance may have been the cause of the assault.
"There is a whole lot of unlearning that needs to be done because some of these prejudices are what informed people for not being receptive of the idea of people breaking the silence and reporting the perpetrators of sexual abuse," she said.
The gender activist, Obinwa stated that if people learn to report cases and with a good justice system that punishes perpetrators, it would deter others from such acts.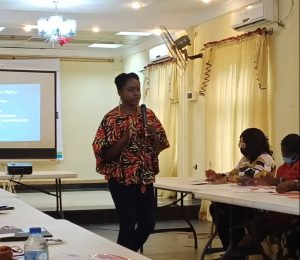 Last month, the National Human Rights Commission (NHRC) reported that it had recorded 4,000 complaint calls from victims of sexual and gender-based violence (SGBV) in the past nine months.
Ironsi said the capacity building workshop is targeting activists from 40 NGOs within Ojo and Oshodi Isolo LGAs, in order to train and equip them with skills required to go into various communities to mobilize the people to know their rights and report cases of abuse for necessary measures to be taken in order to tackle the menace.
She said SGBV affects both men and women but women and children are more vulnerable.
"We are building their capacity to be able to respond, when there are issues in the community. For me it is not just that cases are happening but how well do we respond.
"We are going to be equiping them with Information on where to respond to. We have Ireti Resource Centre for Psycho-social support, we have Idera, the SARC (Sexual Assault Referral Centre) at Igando General Hospital. We are also working with the police.
"We are also building their capacity on how to engage with the community people because communities must take ownership for response to SGBV," Ironsi stated.
She added that the essence of the workshop is to build capacity of the activists of various community based organisations in order to increase awareness about human rights.
"Most people don't even understand whether the law exist or not, even if they do, there is a high level of impunity. The only way we can do it is to engage the community very well about the law.
"We are going to be giving them a simplified version of the Lagos State Domestic Violence Law and we are also going to be teaching them about reporting pathways.
"If the community people are aware and they know where to report to, it could be prevented.
She stressed the need for proper orientation of people about sex right from the family setting so that the males will learn to respect the females around them.
According to her, such abnormal sexual orientation leads to incest and paedophile cases happening in communities.
She also called on government agencies to play vital roles in addressing the challenge so that those who are found guilty would pay the price to serve as deterrent for others who may venture into such practice.
She urged religious bodies to preach what discourages the common mentality of perceiving women as object of abuse especially in family responsibility so that there will be sustainable peace at home.
The workshop focuses generally on training CSO activities to embark on community advocacy to enable people in communities become aware of their rights and report a case of abuse to appropriate authorities whenever it occurs.
The programme is being sponsored by the EU ACT (Agent for Citizens Transformation), a European Union programme in Nigeria.
WRAHP is a non-profit making NGO that works for the promotion of reproductive health, rights and general development of women, young people and communities.