Prime Minister of Pakistan, Muhammad Shehbaz Sharif has called for global assistance to the country over the devastating flood that has rendered millions of people homeless and killed close to 2,000 persons.
Speaking on Friday at the 77th session of the United Nations General Assembly in New York, the Pakistani leader stated that the country has not witnessed such magnitude of flood before caused by climate catastrophe that they did not contribute to.
"No words can describe the shock we are living through or how the face of the country lies transformed," Muhammad Shehbaz Sharif told the General Assembly's annual high-level debate.
"For 40 days and 40 nights a biblical flood poured down on us, smashing centuries of weather records, challenging everything we knew about disaster, and how to manage it," Sharif stated.
According to the United Nations, about eight million people have been displaced by the disaster that has killed more than 1,500 of which 552 are children.
The UN has also predicted that health disaster is looming due to the carnage.
Prime Minister Sherif joined the United Nations General-Secretary, Antonio Guterres, to blame top industrial countries like the G20 for the climate disaster ravaging some countries in Asia and Africa.
"Pakistan has never seen a starker and more devastating example of the impact of global warming … Nature has unleashed her fury on Pakistan without looking at our carbon footprint, which is next to nothing. Our actions did not contribute to this.
"We are looking for serious and sincere support," PM Sherif stated, adding that any delay would be very damaging for the people of Pakistan who are already in danger, stressing that 33 million people are at risk of the health disaster.
READ ALSO: Flooding, Gully Erosion And NEWMAP: 10 Years After
This year's flood was caused by torrential rainfall that washed away properties worth billions, living large areas underwater
According to initial government estimates, the devastation has caused $10 billion in damage to the economy. "It is a preliminary estimate likely to be far greater," the planning minister, Ahsan Iqbal, said before the launch of a global joint appeal for $160 million by the government of Pakistan and the UN in Islamabad, the country's capital.
"Crops have been washed away, and communication and transport systems are badly damaged. Our lands are not ready for the next sowing, and our industry and agriculture are going to suffer, but with assistance from the international community, we would survive," he said.
Support Investigative Journalism and Mentorship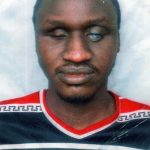 John Adoyi, PBA Journalism Mentee