Another edition of New Music Friday is here! Bringing you amazing new music from Jinmi Abduls, MI, Davido, and even Psquare. Go enjoy new music and update your playlist!
Jinmi Abduls – Dapada: Fast-rising Jinmi has always been known since his debut to feed the souls of his fans with his music. "Dapada" is his new single that's got everybody jamming and feeling good.
BNXN fka Buju, Wande coal – Kenkele: Who doesn't love an iconic duo? Buju X Wande coal created a song titled Kenkele and its a very good song to party to ; with friends or even alone.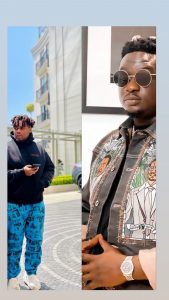 M.I – The Guy: Lengendary M.I put out this new single and he titled it THE GUY just because he's that guy. Proving his authentic self over the years has taught people to understand that he knows his music and knows very much that he puts out the best work. An amazing artist and now, he's decided to put out a new song for our entertainment.

Psquare – Jaiye: Psquare is back! Who else missed them? Dropping another single for us called Jaiye. It's Friday and it's time to Jaiye so let's set that groove now with this new song from Psquare and don't forget to update your playlist.

Gyakie, Davido – Flames: Gyakie ft Davido is a banger! Both known for their unique and beautiful sounds and that coming together to create this piece titled "Flames". This is definitely going to be on repeat on my playlist this weekend!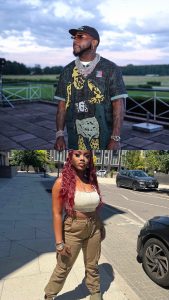 Yemi Alade – Begging: after a while of not hearing any song from Yemi Alade, the music guru is here to bless us with this single called "begging". I've always enjoyed Yemi's music and getting a new song that I can enjoy is definitely a plus for me. Go check out this song and let me know what you think!

Support Investigative Journalism and Mentorship