HIGHLIGHTS
The Returnees were brought in aboard Al Buraq Air Boeing 737-800 with registration number 5A-DMG which landed at about 1545 hour's at the Cargo Wing of the Murtala Muhammad International Airport, Ikeja
Profile of those brought back shows that 48 adult females including 3 medical cases, 5 female children and 1 infant female were among the Returnees
The National Emergency Managment Agency (NEMA) has received another set of 107 stranded Nigerians from Tripoli, Libya.
The Director General of the Agency, Alhaji Mustapha Habib Ahmed who received the Returnees on arrival disclosed that this flight has brought the total numbers of assisted voluntary Returnees to 690 in 5 flights through Murtala Muhammad International Airport, Ikeja.
READ: FG, IOM repatriate 162 Nigerian irregular migrants, trafficked victims from Libya
The Returnees were brought in aboard Al Buraq Air Boeing 737-800 with registration number 5A-DMG which landed at about 1545 hour's at the Cargo Wing of the Murtala Muhammad International Airport, Ikeja.
READ ALSO: Libya: Human Rights Abuses Must Be Addressed, Says UN Probe
The profile of those brought back shows that 48 adult females including 3 medical cases, 5 female children and 1 infant female were amongst the Returnees.
Also, the profile further indicates that 49 adult males, 3 male children and 1 male infant completed the 107 number of today's Returnees.
READ ALSO: Guterres in Africa: End political stalemate in Libya now, UN chief urges leaders
The Director General who was represented by the Chief Relief and Rehabilitation Officer, Mr Aziz Afunku further elaborated that in February, 2023 a total of 105 stranded Nigerians were repatriated with additional 281 assisted back to the country in March, 2023.
In April this year, a total of 259 has so far being assisted back into the country.
The International Organisation for Migration (IOM) with supports of international partners have been assisting distressed Nigerians stranded in Libya back to the since 2017
Support Investigative Journalism and Mentorship
Courageous Journalism of Truth,Transparency and Development is in the DNA of Prime Business Africa; By donating as little as N1000 or $1 today, you are helping to keep credible journalism and life-changing information free for all.

Credibility and transparency is our DNA at Prime Business Africa'. We strongly believe in the role of media as a watchdog of the society that powerfully promotes accountability and transparency in government.
By contributing to Prime Business Africa, you are helping to sustain good journalism and making sure that it remains free to all.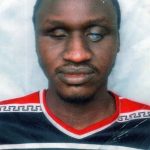 John Adoyi, PBA Journalism Mentee