Introduction
The Nigerian Communications Commission (NCC) has released data indicating a notable movement of subscribers across mobile networks in the first quarter of this year.
Among the four major mobile operators, MTN emerged as the sole beneficiary of these subscriber shifts, primarily due to its 5G service, which promises enhanced internet speeds.
Subscriber Porting Statistics
During Q1, a total of 6,855 subscribers exercised the option of porting their numbers from one network to another, as facilitated by the Mobile Number Portability (MNP) policy established by the NCC. MTN experienced a substantial increase in customer influx, while the other operators suffered losses, as detailed below.

MTN's Gains
In contrast to its competitors, MTN witnessed a surge in subscribers transferring from Airtel, Glo, and 9mobile, with 4,765 customers electing to join its network. This influx outstripped the inward porting recorded by the other operators, resulting in a net gain for MTN.
Other Operators' Losses
While Airtel, Glo, and 9mobile also registered some inward porting, their overall figures failed to offset the number of subscribers that abandoned their networks. Airtel, for instance, received 1,173 customers from other networks, whereas Glo attracted 620 customers through porting. 9Mobile trailed behind with 297 incoming portings, underscoring the challenges faced by these operators in retaining their subscriber base.
Outgoing Porting
In addition to gaining customers, mobile operators also experienced subscriber attrition through outgoing porting. Notably, 9Mobile suffered the largest loss, as 4,309 subscribers chose to move to other networks, followed by Airtel with 1,186 outgoing porting. Glo and MTN also incurred losses, with 833 and 527 subscribers respectively leaving their networks for competitors.
Factors Influencing Subscriber Porting
The number of mobile subscribers exercising porting privileges in Nigeria has gradually decreased since its peak at 22,539 in July 2015, now averaging around 3,000 per month. While Mobile Network Operators (MNOs) attribute this decline to improved service quality, the NCC posits that various factors contribute to subscribers' decisions to switch networks. Beyond service quality, subscribers are enticed by the competitive call and data rates offered through promotional packages by network operators.
NCC's Perspective
Professor Umar Danbatta, the Executive Vice Chairman of NCC expressed the Commission's support for mobile number portability, emphasizing its importance in empowering subscribers with the freedom to switch networks while retaining their original mobile numbers. He acknowledged that subscribers port for different reasons, such as seeking better quality of service or availing themselves of attractive packages offered by alternative operators. The NCC reaffirms its commitment to safeguarding subscribers' rights and ensuring continued benefits from mobile number portability.
MTN's 5G Advantage
The surge in subscribers opting for MTN could be attributed to the company's recent launch of 5G services. With its promise of significantly faster internet speeds compared to 4G, 5G has garnered substantial interest from customers. While Airtel has also obtained a 5G license this year, MTN remains the sole mobile network operator currently providing 5G services in Nigeria.
Support Investigative Journalism and Mentorship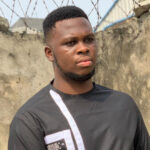 Aka Ekene, PBA Journalism Mentee