Duane Martin, popular for his role in "Real Husbands of Hollywood" alongside Kevin Hart, has found himself in the spotlight due to recent affair allegations involving his long-time friend, Will Smith.
Their friendship dates back to 1993 when they met on the set of 'Fresh Prince of Bel-Air,' creating a bond that has endured over the years. Before acting, Martin was a professional basketball player for the New York Knicks until an injury led to his departure from the team.
Despite their close connection, rumours of an affair between Martin and Smith have circulated for years, fueled by their friendship. The speculations initially emerged in 1993 when Will Smith portrayed a gay con artist in 'Six Degrees of Separation.'
READ ALSO:VIDEO: 'Will Smith Is Gay, I Saw Him With Actor Duane Martin'- Former Assistant, Bilaal Alleges
Around the same time, he developed a close friendship with Duane Martin on the sets of 'Fresh Prince of Bel-Air.' Despite consistent denials, the persistent rumours have resurfaced periodically, especially during times of reported marital discord between Will and his wife, Jada Pinkett Smith.
The allegations gained traction once again in 2020 when Martin and his then-wife, Tisha Campbell, filed for divorce. Campbell's cryptic Instagram post, coupled with the timing of the divorce, fueled speculation about Smith's involvement, although Campbell later clarified and defended the couple online.
The recent allegations against Will Smith, brought forth by his former assistant Brother Bilaal, has reignited the controversy.
Bilaal's interview, where he claimed to witness Smith engaging in intimate activities with Martin, has stirred a considerable online response. However, social media backlash hasn't been directed solely at the alleged affair but also at Bilaal for making unsubstantiated claims and profiting from the dissemination gossip.
Support Investigative Journalism and Mentorship
Courageous Journalism of Truth,Transparency and Development is in the DNA of Prime Business Africa; By donating as little as N1000 or $1 today, you are helping to keep credible journalism and life-changing information free for all.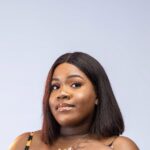 Somto is an Entertainment Reporter with a passion for uncovering the latest stories in the world of entertainment. As a dedicated journalist, Somto delivers in-depth reporting, exclusive interviews, and breaking news coverage.
She covers a wide range of topics, from celebrity interviews to industry trends and film reviews.
As an Entertainment Reporter for Prime Business Africa, She continues to provide comprehensive and insightful coverage of the entertainment industry, offering readers an insider's perspective on the latest developments and trends. She is a trusted source for breaking news, exclusive interviews, and thought-provoking analyses.
Somto is dedicated to providing valuable information and entertainment to her audience while upholding the highest standards of journalistic integrity.
Follow Somto on social media:
LinkedIn: Somtochukwu Bisina
#EntertainmentReporter #MediaProfessional #Journalism