Warner Bros Discovery, the Parent company of the Cable News Network (CNN) has named Mark Thompson as the new head of the media giant on Wednesday.
Mr. Thompson who had chaired the BBC from 2004 to 2012 and New York Times from 2012 to 2020, was announced as the new CEO by David Zaslav, head of Warner Bros Discovery who called him a "true innovator" due to his wealth of experience and track record, leading the BBC and New York Times to grater height.
He replaces Chris Licht, the former CEO who took over from long-time Chairman Jeff Zucker who was fired in 2022.
"There isn't a more experienced, respected or capable executive in the news business today than Mark, and we are thrilled to have him join our team and lead CNN Worldwide into the future," David Zaslav said. Mr. Thompson's appointment comes at a pivotal point when the media giant's ratings have dropped and the company's finances have suffered losses, earning 800 million Dollar in 2022, a sharp drop from the 1.08 billion fortune the company got in 2020.
Confirming his appointment, Mr. Thompson said "couldn't be more excited about the chance to join CNN after years of watching it and competing against it with a mixture of admiration and envy."
"The world needs accurate trustworthy news now more than ever and we've never had more ways of meeting that need at home and abroad," he said.
"Where others see disruption, I see opportunity. I can't wait to roll up my sleeves and get down to work with my new colleagues to build a successful future for CNN," he added.
Mr. Thompson will start his new job in October, replacing the interim team that was set up by the company after Mr. Licht was sacked in June.
CNN is an international media giant that was founded in 1980 by Ted Turner and Reese Schonfeld as the first 24-hour cable news channel, and presently owned by the Manhattan-based media conglomerate Warner Bros. Discovery (WBD). It is based in Atlanta Georgia and has a staff of over 4,000.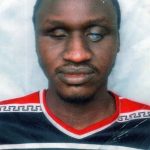 John Adoyi, PBA Journalism Mentee