A fueling station in Malawi has been suspended by the country's energy regulating authority (MERA) for selling fuel in jerry cans to customers after warnings.
The fueling station which is located at MERU in the city of Blantyre was suspended for 30 days after the energy regulating body confirmed after receiving reports from concerned citizens that the station violated the body's rules which stated that permission must be gotten from the regulators before any fueling station can sell fuel in containers.
"The Service Station's conduct undermined equitable distribution and access to fuel. Opening of the Service Station will be subject to satisfactory implementation of measures taken to avoid reoccurrence of the malpractice," a statement from the regulator read.
Since July 2023, long lines of motorists have been spotted across cities in Malawi due to petrol shortage in the country. According to reports, the scarcity which is as a result of lack of foreign exchange, has led to people standing in lines for hours, sometimes overnight, in hopes of fueling their vehicles, while public transport fares have doubled. A litre of fuel currently goes for 1,230 Naira.
Meanwhile, the energy regulator in Malawi asked fueling stations to put on hold the selling of petroleum products in containers to minimize shortage and asked that citizens should report any station seen violating the rule.
"Fuel Service Stations are reminded that selling fuel in jerry cans, drums and other such containers without authorisation from MERA is not allowed.
"Any Fuel Service Station found engaging in illegal trading practices risks suspension or revocation of their licence.
"Consumers are urged to report retailers of petroleum products suspected of engaging in illegal and unscrupulous practices to the nearest Police Station or call MERA," reads part of the statement.
Support Investigative Journalism and Mentorship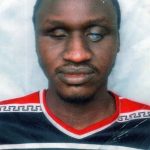 John Adoyi, PBA Journalism Mentee