The visit of King Charles III to France has been postponed as thousands of French citizens' match through the streets in the country in protest of the new pension reforms introduced by President Macron.
Postponing the visit which was scheduled to start on Sunday, March 26 to 29, the office of the president released a statement saying that the visit has been postponed as people plan to protest on Tuesday, March 28.
READ ALSO: Macron Insists France Pension Reforms Necessary Amid 'Legitimate Protests' 

"Given yesterday's announcement of a new national day of action against pension reform on Tuesday, March 28 in France, the visit of King Charles III, initially scheduled for march 26 to 29 in our country, will be postponed," the statement read.
King Charles III, who became England monarch after the death of Queen Elizabeth the II was meant to travel to France for his first visit since assuming the office. He will proceed to Germany from there on Wednesday.
The office of the president said the decision was taken so that France will be able to receive the King "under conditions which correspond to our relationship of friendship," the statement added.
The UK government added the decision had been "taken with the consent of all parties, after the President of France asked the British Government to postpone the visit."
No date has been set yet for the new visit.
French citizens in their hundreds have flooded the streets of Paris and other cities to protest the new pension reform by President Emmanuel Macron which raised the age of retirement from 62 to 64.
The vote was passed by the upper house but did not get enough votes in the lower house where President Macron's party is the opposition.
People have set on fire piled up trashes in the street as they clash with police, injuring many.
According to the interior minister of France, 172 protesters have been arrested.
Two-thirds of French citizens say they are against the reform.
Support Investigative Journalism and Mentorship
Courageous Journalism of Truth,Transparency and Development is in the DNA of Prime Business Africa; By donating as little as N1000 or $1 today, you are helping to keep credible journalism and life-changing information free for all.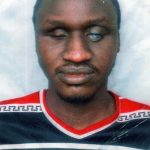 John Adoyi, PBA Journalism Mentee