Kenya's first lady, Rachel Ruto, has asked all Kenyans to pray against the legalisation of the Lesbian, Gay, Bisexual and Transgender (LGBT) community in the country.

The first lady's declaration comes days after Kenya's Supreme Court ruled that LGBTs have the right to freedom of association in the country just like everyone else as provided in the constitution.

According to Lady Ruto, "We should not even try to talk about LGBT. This is a conversation we should not even have in our country because accepting it is like throwing our morals into the dustbin," she said.
READ ALSO: Nigerian VP Osinbajo Attends Kenya's William Ruto Inauguration Today

Homosexuality is not allowed in Kenya. It is 14 years imprisonment for anyone who is caught.

However, last month, Kenya's Supreme court's decision upheld that LGBT communities should be allowed to register an association saying that it was wrong for the Nongovernmental Organisation registration board to deny the National Gay and Lesbian Human Rights Commission (NGLHRC) from registering in 2013.

"It would be unconstitutional to limit the right to associate, through denial of registration of an association, purely on the basis of the sexual orientation of the applicants," the judges who voted three against two said.

The Supreme Court ruling was met with protest and criticism from the Kenyan president, William Ruto, the first lady and religious leaders in the East African country.
The government said it will challenge the ruling, saying the matter is for public consultation not for the court.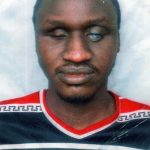 John Adoyi, PBA Journalism Mentee