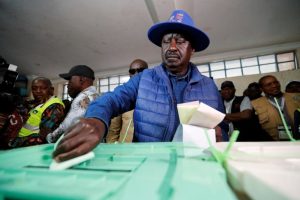 As Kenyans participate in the polls today, one beautiful innovation as announced by the Independent Electoral and Boundaries Commission (IEBC) the body in charge of elections in the country is that the citizens in diaspora will be allowed to vote.
In a press briefing on Tuesday morning, Vice Chairman of the Kenya's electoral commission, Juliana Cherera had announced that voting in diaspora is happening in 12 countries including Burundi, Tanzania, Rwanda, Uganda, South Africa, United Kingdom, Canada, USA, Qatar, United Arab Emirates (UAE) and Germany.

Miss Cherera also said that polling stations would open at 6 AM and for those voting in diaspora, their voting time would end by 5 PM, local time of the country they reside.

According to Kenya's local media
22,120,458 voters spread across the 290 constituencies and 46,229 polling centres are registered to vote in an election that has seen the highest number of candidates since independence.
The frontrunners for president are ex-Prime Minister Raila Odinga and current Deputy President William Ruto. 
According to reports, the outgoing president, Uhuru Kenyatta is not supporting his deputy rather, he is backing his former opponent, Mr Odinga.
According a BBC News report, voting has been generally peaceful and smooth despite some delays and problems with the electronic kit in some parts of the country.
The report also indicated that Mr Odinga was mobbed by supporters when he went to vote in Kibra one of his strongholds in the nation's capital Nairobi.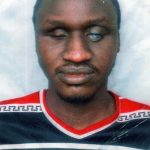 John Adoyi, PBA Journalism Mentee