The Kenyan dairy board has ordered the indefinite suspension of powdered milk importation into the country to avoid surplus supply and to boost local production as the East African country braces for the raining season.
READ ALSO: 5 ways dairy is key to sustainable development 
In a letter dated March 6 and sent to all milk importers in the country, the managing director of the board, Margaret Kibogy, said "In anticipation of the long rains, the government has stopped the importation of milk powders to cushion the industry from surplus production and low producer prices."
"Consequently, the board has temporarily suspended the issuance of these import permits until further notice," she added.
READ ALSO: Cannabis-laced Milk Coming Soon To A Supermarket Near You
It is estimated that Kenya's over five million dairy cattle, produce four billion litres of milk annually for the country to consume and export to other countries. But due to drought that has impeded the production of livestock, the country has suffered a significant setback that has seen the East African nation import powder milk from other countries with an attendant hike in prices.
The drought has also affected the production of other commodities like sugar in the country.
The 2023 raining season is seen as a revival of the country's local dairy industry leading to a price reduction and high supply.
Support Investigative Journalism and Mentorship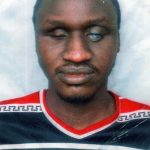 John Adoyi, PBA Journalism Mentee