Fumio Kishida, the Prime Minister of Japan on Saturday sacked his top secretary who said he can't be a next-door neighbour to lesbians, gays, bisexuals and transgender (LGBT).
Masayoshi Arai who is a top executive secretary since October to Prime Minister Kishida remarked that he "despises" LGBT couples and can't even look at them.
Warning that people would leave Japan if same-sex marriage is permitted.
Reacting to the comment by Arai, Prime Minister Kishida said "His comments are outrageous and completely incompatible with the administration's policies," Kishida said.
Adding that Arai's replacement has already been picked.
Masayoshi Arai's comment comes as Prime Minister Kashida said in parliament that Lawmakers should carefully look into the legality of same-sex marriage in the country.
Kishida added that "Changing the system will deeply involve all the people of Japan."
The Prime Minister's speech comes as Japan plans to host the G7 countries come May.
Japan is the only G7 country that has not legalised same-sex marriage.
 Other G7 countries include Canada, the United States, the United Kingdom, France, Italy, and Germany, with Japan as the only Asian country in the pack.
Masayoshi Arai who later apologized for his comment told reporters that his remark was taken out of context and that he respects the rights of LGBT couples.
Support Investigative Journalism and Mentorship
Courageous Journalism of Truth,Transparency and Development is in the DNA of Prime Business Africa; By donating as little as N1000 or $1 today, you are helping to keep credible journalism and life-changing information free for all.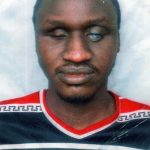 John Adoyi, PBA Journalism Mentee