Two officials of Arema Football Club (FC) have been sentenced to jail by an Indonesian court over their role in one of the worst sport related disasters in the world that led to the death of 135 fans in the stadium.

The tragic incident took place last October at Kanjuruhan Stadium in East Java's Malang city when a match between arch-rivals Arema FC and Persebaya Surabaya ended in disaster as fans invaded the pitch, forcing the Police to react by throwing tear gas into the stands, making people flee through different gates of the stadium of which some were locked, resulting in a stampede.

After a two month trial conducted by a 3-man panel of Judges at Surabaya District Court, Abdul Haris, the Arema FC Organising Committee chair, and the club's security chief, Suko Sutrisno, were sentenced to 18 and 12 months jail terms respectively for "negligence causing people to die."

Handing down the court's verdict, the presiding judge, Abu Achmad Sidqi Amsya said "The defendants' mistake has caused intense grief for the victims' families, as well as triggering a negative stigma for Indonesian football in the eyes of international society," Amsya said.

Three Police officers who are also being tried on the case would know their fate next week.

After the tragedy, the president of Indonesia, Joko Widodo set up an investigation team and also suspended all football matches in the country and promised that the stadium would be demolished and rebuilt.

The president's investigation team concluded that the tear gas used by the Police was the cause of the crowd surge and stampede.

The team also concluded that the national soccer association PSSI had been negligent and ignored safety and security regulations. Its chair and executive committee were replaced last month and it is now led by Erick Thohir who has served as Indonesia's minister of State-owned Enterprises since 2019.
Support Investigative Journalism and Mentorship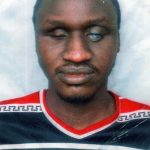 John Adoyi, PBA Journalism Mentee