The People Democratic Party (PDP) in Zamfara State has lamented the indiscriminate arrest of its members as election is taking place in the state.
In a statement that was released on Saturday, the publicity secretary of PDP in Zamfara claimed that the ruling APC is allegedly behind the harassment of opposition members across the state.
"There is nowhere in the country where party members are being harassed like this. Zamfara State government should stop intimidating our members. They have perfected so many evil plans to disrupt the process and suppress voters, but the people stood against them and their plans. Now they have resorted to the use of the police to arrest our leaders across the state. We are not in military era," the statement said.
Stating the names of party members that were arrested by the Police, the party said "We have confirmed so far that in Mafara LGA, our party leaders like Captain Mairiga and Alhaji Aliyu E.S were arrested this morning. While in Anka LGA, the police have arrested Mustapha Ibrahim Mayanci, Mustapha Ibrahim Danliti Mayanci, Abubakar Usman Mayanci, and Sama'ila Mayanci among others," they said.
Claiming victory in the still ongoing election, the PDP called on security officials and observers to monitor the state.
"We call on the Inspector General of Police, the Director DSS, and international election observers to watch the happenings in Zamfara very closely."
"We are hopeful of winning the election in Zamfara, as our candidate Dauda Lawal is in the early lead from the results collated so far."
The Zamfara state gubernatorial election is an intense race that would see the incumbent governor, Bello Matawalle who became governor in 2019 on the platform of the PDP but defected to APC in June 2021.
His defection to the APC that was barred from contesting the 2019 election due to in-house issues sparked a backlash from the PDP who wanted him out for jumping ship after becoming governor as their flag bearer.
The PDP nominated banker Dauda Lawal to be their flag bearer in the race.
In the presidential election, the All Progressives Congress won the election with 298,396 votes to defeat the PDP that polled 193,978 votes.
APC won 12 Local Government Areas with the PDP winning 2.
Support Investigative Journalism and Mentorship
Courageous Journalism of Truth,Transparency and Development is in the DNA of Prime Business Africa; By donating as little as N1000 or $1 today, you are helping to keep credible journalism and life-changing information free for all.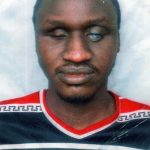 John Adoyi, PBA Journalism Mentee