Laurent Bucyibaruta, a formal Rwandan senior official has been sentenced to 20 years in prison by a French court over the 1994 genocide in the country.

The former prefect of the southern province of Gikongoro was accused of having persuaded thousands of people to take refuge in the Murambi Technical School, by promising them food, water and protection.

Days later, in the early hours of April 21, tens of thousands of Tutsis were executed there in one of the bloodiest episodes of the genocide incident, reported AFP.

Mr. Bucyibaruta who is 78 years old denied any involvement in the Rwandan genocide saying "I was never on the side of the killers," Bucyibaruta told the court as his trial ended on Tuesday.
READ ALSO: How Super Powers Spy On African Presidents

He also said "Did I lack courage? Could I have saved them? Those questions, those regrets even, have been haunting me for over 28 years."

Ibuka, the Rwandan umbrella support group for genocide survivors welcomed the ruling saying "It is a strong indication that the political will by France to pursue justice against genocide fugitives is positively changing,"

"Genocide survivors have little to celebrate considering what they lost but nevertheless, this sentencing is an indication that the truth will always prevail."

According to an AFP report, the trial involved more than 100 witness statements; with some come from survivors from Rwanda, either in person or by video conference.

Activists reportedly, has been pressurizing France to try suspected perpetrators of the genocide who took refuge in the country afterwards.

An estimated 800,000 from the Tutsi and Hutus tribes died in the massacre.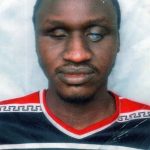 John Adoyi, PBA Journalism Mentee