As flood disaster continues to ravage parts of Nigeria, the human right group, Socio-Economic Rights and Accountability Project (SERAP) has demanded recovery of alleged missing ecological funds meant for addressing environmental challenges like flood.

The group said it has given the government of President Muhammadu Buhari seven days to find missing ecological fund which it claimed runs in trillions of naira.

Writing on their official twitter handle, the right group said "We've given President Buhari seven days to trace, find and recover missing trillions of naira of ecological funds," SERAP wrote.

The ecological fund was created in 1981 through the Federation Account Act. It is an intervention fund to address various environmental challenges in communities across the country.

SERAP now joins a list of other individuals and organisations that are calling on the federal government to probe the usage of the Ecological Funds.

In April, the house of representative asked the Federal Ministry of Finance and the Office of Accountant General of the Federation to put on hold funding to some disaster management agencies of the government from the Ecological Funds, pending when investigation are concluded.

The agencies include National Emergency Management Agency (NEMA), National Agency for the Great Green Wall, the North-East Development Commission and the National Agricultural Land Development Authority.

Also in June, the House of Representatives asked its committee on Ecology to carry out proper investigations on "the utilisation of the Ecological Fund by benefiting government's departments and agencies (MDAs) from 2010 to March 2022 and establish infractions (if any)."

Also on their Twitter handle, SERAP demanded that the federal government should "address" the effects and consequences of the flood on the rights of the victims and also bring to book perpetrators of corruption.

"Prosecute perpetrators of corruption, and address the calamitous consequences of flooding on people's rights across the country," SERAP also tweeted.

The flood in Nigeria which has been tagged the worst in 10 years has left over 600 dead and affected over 1.3 million more.

The current flood is a threat to food security in the country as farms and farming communities have been cut off by flood and farm lands submerged in about 25 states including Kebbi, Adamawa, Anambra, Gombe, Jigawa, Kaduna, Kogi, Delta and Benue.
Support Investigative Journalism and Mentorship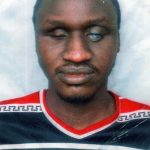 John Adoyi, PBA Journalism Mentee