After vote counts end, results Fiji elections show no candidate has majority of votes to control the government.
Current Prime Minister, Frank Bainimarama's party, and his closest rival Sitiveni Rabuka's coalition, have been projected to win 26 seats each in the 55 seats parliament.
Prime Minister Bainimarama's Fiji First Party has the largest single percentage of votes of 42 percent while formal coup leader, Sitiveni Rabuka's coalition parties of the People's alliance party and the National Federation Party have 36 percent and 9 percent of the vote respectively.
Earlier on Thursday, opposition leader Sitiveni Rabuka raised alarm over elections fraud when the country's election commission took down the result display app.
Before the app was taken down, Rabuka's coalition was in front. But when the app came back up, the incumbent Prime Minister's Fiji First party was leading.
Rabuka told AFP that his party would "pursue every avenue available to us to make sure that the people are not denied their right of electing their government."
The electoral commission came out to clear the air, saying that the results were taken down due to technical difficulties that have been fixed.
READ ALSO:Vacation Travel: Destinations To Avoid Due To Covid
Rabuka who was once a Prime Minister from 1992 to 1999 is hoping to take power from Prime Minister Bainimarama who has been in power since 2006 through a coup.
Both parties would be hoping to form a government through negotiations with the Social Democratic Liberal Party (SODELPA) which has the third majority in the Parliament.
SODELPA's general secretary, Lenaitasi Duru told reporters on Sunday that negotiations are on with both parties.
"The first round of negotiations was done yesterday," Duru said. "We are expecting more negotiations later this afternoon."
SODELPA which has over 5 percent of the vote, campaigned to bring free tertiary education for all and an increment in the yearly allocation for the indigenous affairs ministry.
According to General Secretary Duru, these campaigne policies of the Liberal party was nonnegotiable and they are waiting for the negotiations to make their decision on what is best for the nation.
"Right now we're sitting in the middle," Duru said. "We're watching and waiting for what is on offer, then we'll make the decision based on what's best for the nation," Duru said.
Fiji, formally known as the Republic of Fiji is an Island with a population of 900,000 citizens.
It is a popular tourist destination with beautiful beaches for great holidays but the lockdown caused by the COVID-19 pandemic has seen the economy of the Island dwindle with cost of living rising.
About a quarter of the country's population of 900,000 people live in poverty, according to official figures.
Support Investigative Journalism and Mentorship
Courageous Journalism of Truth,Transparency and Development is in the DNA of Prime Business Africa; By donating as little as N1000 or $1 today, you are helping to keep credible journalism and life-changing information free for all.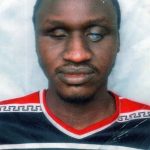 John Adoyi, PBA Journalism Mentee