A peace deal between the government of Ethiopia and officials of the Tigray People's Liberation Front (TPLF) in November has seen the return of relative peace and federal government services to the war-torn Tigray region of Northern Ethiopia.
The peace deal which brings to an end, almost 2 years of war hostilities and broken cease-fire has witnessed the return of relative peace to Tigray and the resumption of Federal government services like Police, Federal hospitals, the services of the Commercial Bank of Ethiopia and the capital of Tigray, Mekelle has been connected to the national grid. Also, Ethiopian Airlines, the country's national air carrier has also resumed flights to the region.
The Tigray region of Ethiopia has been torn by war that has witnessed the death of over 300 thousand million displaced, communication services cut off, hospitals and other essential services destroyed, Plunging Tigrayans into abject poverty and causing severe humanitarian crises.
Ethiopian Conflict!
READ ALSO: Anya-Ndi-Igbo Seeks Urgent Solution To Insecurity In S'East
A cease-fire was reached in March between both parties but it collapsed into another conflict in August after both parties accused each other of not wanting peace.
On the 2nd of November, Officials of the government of Ethiopia and TPLF met in Pretoria South Africa, to sign a peace deal to "end permanent cessation of hostilities" in Tigray to see the return of peace after 2 years of conflict.
The peace deal has ended hostilities in the region and seen the return of humanitarian services to the displaced millions in need of help.
The Tigray People's Liberation Front also said 65 per cent of its forces have withdrawn from battle lines.
Prime Minister Abiy Ahmed promised to "honestly" implement the terms of the peace deal.
Though the peace deal reached by both parties addressed some issues, it did not clearly state how the conflicts going on in other parts of the Northern region would be curtailed.
Ethiopian Conflict!
There is still a problem with the Eritrea forces that has been supporting the Ethiopian government.
The factor of the Eritrean forces is a problem that critics of the peace deal are still worrying about, saying that the government of Ethiopia might find it difficult to make Eritrea agree to the peace deal.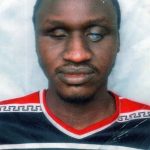 John Adoyi, PBA Journalism Mentee