The tech world is abuzz with the story of Emmanuel Njoku, the audacious young man who co-founded Lazerpay, a web3 and crypto payment company.
This article delves into his early life, his passion for coding, his entrepreneurial journey, and the ups and downs that led to the founding of Lazerpay.
Early Life and Passion for Coding
Emmanuel Njoku was born and raised in Port Harcourt, Rivers State Nigeria. His family was highly competitive, and he always puts extra effort into his studies. His father was an engineer, and his mother was a school teacher, which naturally drove him towards Mathematics. He represented his school in the Mathematics Olympiad and won several medals. However, his childhood dream of becoming a medical doctor changed when he encountered coding at the age of 13 in 2015. Njoku learned coding as a fun activity from his aunt, who stayed with his family for a while and introduced him into programming with easy, fun, and relatable activities.
Early Challenges in Pursuing a Career in Software Engineering
By the time he wrote and passed his General Certificate Examination (GCE), he started devoting more time to his coding practice and leaving his academics behind. He learned the C++ coding language and built games. However, when he told his parents that he wanted to study Software Engineering and coding, they were against the decision and did everything they could to dissuade him. They called family friends and relatives within and outside the country to prevail on him to study medicine and even offered several incentives to change his mind. Eventually, they prevailed on him to register for the Universal Tertiary Matriculation Examination (UTME) at Enugu State University of Science and Technology to study Electrical and Electronics Engineering – a compromise on both parts.
Entrepreneurial Journey of Emmanuel Njoku
Fresh into the higher institution, Emmanuel met with some sort of culture shock. The lecture halls were always packed full, and he could hardly ever get a place to sit or even hear the lecturer. Even when he did get to hear the lecturers, he was not impressed with the teaching. He gradually lost interest in the course. When he came in contact with some friends who were also into coding, Emmanuel thought all his prayers had been answered. He started attending tech-related events and even used some of the money meant for his engineering textbooks to purchase one Udemy course or the other. Through some friends from church, he got introduced and got his first internship job as a game developer in an office – Xend.
READ ALSO:Scammers, Hackers, Steal $452 million From Crypto Investors
When Emmanuel Njoku finally got a laptop, his coding sessions improved. At this time, he started having entrepreneurship discussions with his friends. They considered dropshipping and a few other business options and set about raising the capital to fund their idea. Since they knew how to build websites, they decided to use that to raise funds. They sent out a lot of emails and were going around Enugu, speaking to business owners and trying to convince them about how a website could boost online presence and improve sales. They planned to charge between 50 to 80k for a website, and by their calculations, if they could get ten people to build websites, they would raise between 500k to 800k to start their dropshipping business. Unfortunately, no one gave them that chance.
They tried to build an app – Q Aqua. With the water scarcity problem in Enugu, they designed an app that would act as an Uber for water, connecting suppliers with the residents who needed water. However, they couldn't get early adopters to give it a try. Water suppliers refused to attempt it, and if there were no suppliers, residents would not have a reason to get the app.
Eventually, Emmanuel Njoku and his crypto friends decided to pivot to building a payment system that would cater to the needs of individuals and businesses looking to transact using cryptocurrencies. Thus, Lazerpay was born.
Emmanuel Njoku: Lazerpay's Early Days and Rise to Prominence
Lazerpay's early days were not without their fair share of challenges. In an interview with a tech magazine, Njoku recounted the initial difficulties the company faced in getting started. "We started with nothing, just a laptop and our skills. We had no funding and no investors, so we had to rely on our skills to build the platform", he said.
Despite the challenges, the team persisted, and within a few months, Lazerpay had built a platform that was transforming the crypto payment experience for individuals and businesses alike. Lazerpay's innovative payment system was a hit among netizens, and the company quickly rose to prominence.
Shutdown of Lazerpay
However, Lazerpay's success was short-lived. In recent weeks, the company announced that it was shutting down its operations. The news came as a shock to many, especially given the company's promising start.
In an interview with a tech journalist, Njoku revealed that the decision to shut down Lazerpay was not an easy one to make. "We tried everything we could to keep the company afloat, but it just wasn't working. The crypto market is highly volatile, and we simply could not keep up with the fluctuations", he said.
Njoku also expressed regret at the shutdown of the company, noting that he had poured his heart and soul into building Lazerpay. "It's difficult to let go of something that you've put so much effort into. But sometimes, you have to accept that things don't always work out as planned", he said.
Conclusion
In conclusion, the shutdown of Lazerpay has been a topic of much discussion among netizens in recent weeks. Despite the company's early promise and rise to prominence, its inability to keep up with the highly volatile crypto market led to its demise. Nevertheless, Emmanuel Njoku's audacious spirit and passion for coding continue to inspire many, and it is only a matter of time before he bounces back with another groundbreaking venture.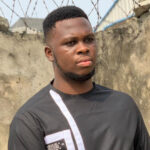 Aka Ekene, PBA Journalism Mentee