Have you ever considered the emerging world of Metaverse? From game design and programming to marketing and cyber security, the Metaverse offers a plethora of job opportunities that cater to different interests and skill sets.
In this article, we will delve deeper into the Metaverse industry, explore its various job opportunities, and highlight the top seven high-demand positions in this emerging field.
The Metaverse Industry: An Overview
The Metaverse refers to an immersive, virtual reality world that is created by connecting different virtual platforms, environments, and tools. It offers a 3D, interactive environment that simulates real-life experiences and enables people to interact with each other in real-time.
The Metaverse is a rapidly evolving industry that has gained immense popularity in recent years, with companies investing heavily in its infrastructure and development. As a result, it is creating a diverse range of career opportunities that cater to different interests and skill sets.
Metaverse Jobs: An Overview
Metaverse jobs are diverse and encompass a range of positions that cater to different interests and skill sets. Some of the most popular job opportunities in the Metaverse include:
READ ALSO: Dubai Launches Metaverse Strategy
Avatar Clothing Designer: This position involves designing custom, realistic clothing for virtual avatars using 3D modelling software like Blender and Maya. It requires a keen eye for detail, creativity, and expertise in 3D modelling software.
AR/VR Software Engineer: AR/VR Software Engineers develop and maintain Augmented Reality (AR) and Virtual Reality (VR) applications. They ensure the applications run optimally and are compatible with the Metaverse platform. This job requires a strong technical background and an understanding of the Metaverse platform and its capabilities.
READ ALSO:
3D Game Designer: This position involves creating immersive, interactive 3D worlds within the Metaverse. 3D Game Designers design the game environment, create game mechanics and ensure that the game is engaging and entertaining for users. This job requires creativity, problem-solving skills, and knowledge of 3D design software.
Metaverse Marketing Specialist: This position involves creating and executing marketing campaigns for Metaverse businesses. Metaverse Marketing Specialists develop strategies, create content, and manage campaigns to promote the services and products of Metaverse businesses. This job requires creativity, marketing knowledge, and the ability to think strategically.
Metaverse Cybersecurity Professional: This position involves protecting Metaverse businesses from cyberattacks. Metaverse Cybersecurity Professionals develop secure systems, monitor networks, and respond to security threats. This job requires strong technical skills and an understanding of cybersecurity best practices.
Virtual Reality Estate Agent: This position involves handling transactions for properties within the Metaverse. Virtual Reality Estate Agents effectively act as landlords for many of these properties, ensuring that buyers get their own private space where they can do what they want, be it opening a shop or storing their stuff.
Ecosystem Developer: This position involves developing and coordinating virtual goods and tools for games across different platforms. Ecosystem Developers work with platform owners and virtual goods creators to ensure that customers can use their virtual goods in different contexts, providing a consistent experience across different platforms.
Final Thoughts
The Metaverse is an emerging industry that offers diverse job opportunities for people with different skill sets and interests. With its exponential growth in popularity and advancements in virtual reality and 3D technology, it is transforming into a lucrative industry that could potentially change the future of work, play, and living.
If you are interested in Metaverse careers, explore the various positions available and start building a career in this exciting and evolving field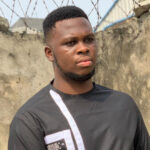 Aka Ekene, PBA Journalism Mentee