Nigerian singer and record label owner, Davido announced a while back in April 2022 on his Instagram page that he would be going on tour in North America for his fans there that have missed him and have waited so long to see him.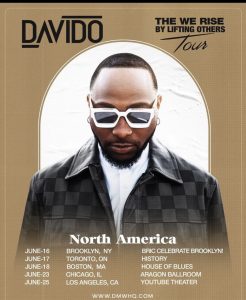 He announced that the tour would commence from the 16th of June to the 25th of June 2022 and would hold in New York, Ontario, California, Illinois and Boston respectively.
He kicked off this tour by having a concert first in Dubai to get the vibe right and trust that it definitely was a banger! Every Habibi turned up for him and had a blast at the event!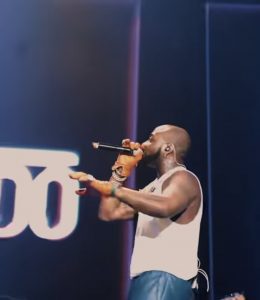 He made a post appreciating his Dubai family and says that he cannot wait to perform in New York on the 16th (in two days).
Trust Davido to come with the energy and always make it worth while for everyone.