Nigerian banks are now mandated to demand customers' social media handles as part of Know Your Customer (KYC) requirement for opening new accounts and maintaining existing ones.
The Central Bank of Nigeria (CBN) made this known in its new Customer Due Diligence Regulations 2023 for financial institutions under its purview.
The circular dated June 20, 2023, was signed by Chibuzo Efobi, the Director, Financial Policy And Regulation Department, and circulated to all financial institutions.
The move is to fight financial crimes and bolster compliance with anti-money laundering (AML) and counter terrorism financing provisions and to align with international best practices.
READ: GTBank, Zenith, Others Receive 6 New Forex Directives From CBN
The implication is that, under the Section 6 (iv) of the new regulation, it is now mandatory for financial institutions under the purview of the CBN to collect and verify customers' social media handles. The requirement applies to individuals and legal entities.
The inclusion of social media handles in KYC aims to enhance the accuracy and depth of customer identification, as financial institutions can now gain more insights into customers' online presence and activities. This is to assist banks in better assessing the potential risks associated with money laundering, terrorism financing, and proliferation financing.
The new KYC rule recognizes the growing influence and prevalence of social media platforms in daily lives of individuals and businesses, and acknowledges that it can provide a much more valuable information about customers' professional networks, affiliations and potential sources of income.
Banks and other financial institutions are, therefore, expected to establish internal processes and procedures to collect and verify customers' social media handles accurately.
Prime Business Africa reports that the information will be used alongside other KYC data, including legal names, addresses, contact details and other identification documents.
Adding social media handles to the KYC requirements shows the CBN's response to technological advancements and evolving risks in the financial services sector.
Adapting regulations to include digital footprints will, no doubt, promote enhanced due diligence and risk mitigation. It, however, also raises concern about data privacy and the need for banks to responsibly leverage the information and adhere to data privacy protection regulations.
Download the new regulation here: CBN-Customer-Due-diligence-Reg.-2023-combined
Credibility and transparency is our DNA at Prime Business Africa'. We strongly believe in the role of media as a watchdog of the society that powerfully promotes accountability and transparency in government.
By contributing to Prime Business Africa, you are helping to sustain good journalism and making sure that it remains free to all.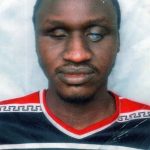 John Adoyi, PBA Journalism Mentee