American Chemist, Carolyn Ruth Bertozzi joins two other scientists, Morten Meldal and K. Barry Sharpless, to receive the 2022 Nobel Prize for Chemistry for their work on the development of "Click chemistry and Bioorthogonal chemistry"
The Royal Swedish Academy of Sciences announced the prize on Wednesday in Stockholm Sweden saying "Barry Sharpless and Morten Meldal have laid the foundation for a functional form of chemistry – Click Chemistry – in which molecular building blocks snap together quickly and efficiently. Carolyn Bertozzi has taken Click Chemistry to a new dimension and started utilising it in living organisms," the Academy of Sciences said in a statement.
The prize for Chemistry is the third and final prize for sciences. Prizes for Physiology or Medicine and Physics were awarded on Monday and Tuesday respectively
Johan Åqvist, Chair of the Nobel Committee for Chemistry praising the works of the scientists said "This year's Prize in Chemistry deals with not overcomplicating matters, instead working with what is easy and simple. Functional molecules can be built even by taking a straightforward route," he said.
READ ALSO: 3 Scientists Win 2022 Nobel Prize For Physics 
Carolyn Bertozzi who is the 8th woman to be awarded the prize made ground breaking development in Click Chemistry. She was able to develop 'click reaction' which works well in living organisms "without disrupting the normal chemistry of the cell."
Barry Sharpless, who now joins Frederick Sanger to win the prize for a second time, started the process in the year 2,000.
The works of these three scientists have made it easier to research about drugs and other pharmaceutical products for both cancers and other deadly illnesses.
Their works according to the academy, are now being used in clinical trials for some pharmaceuticals.
Carolyn Bertozzi, Morten Meldal, Barry Sharpless now join a list of scientists whose works have recorded great development in chemistry.
In 2021, the Nobel Prize in Chemistry was awarded to scientists Benjamin List and David W.C. MacMillan for discovering an environmentally cleaner way to build molecules.
114 Nobel Prizes in Chemistry have been awarded between 1901 and 2022, 25 chemistry prizes have been shared by two laureates and eight women have been awarded the chemistry prize so far.
Two people, Frederick Sanger and Barry Sharpless, have been awarded the Chemistry prize twice.
This year's prize is worth 10 million Swedish kroner (about $908,000), a medal and a diploma would also be given to the winners at a gala dinner in December.
Bertozzi had previously won series of awards such as MacArthur Foundation Fellowship in 1999, ACS Award in Pure Chemistry 2001, Lemelson-MIT Prize 2010, Heinrich Wieland Prize 2012, Wolf Prize 2022, and Welch Award in Chemistry 2022.
Both Bertozzi and Sharpless are Americans while Meidal is from Denmark.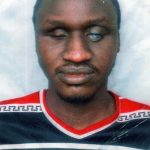 John Adoyi, PBA Journalism Mentee