After losing his bid for Senate seat on February 25, and having his political son and governorship candidate of the PDP lose to the same Labour Party three weeks after, you would expect Abia State Governor, Dr Okezie Ikpeazu, to be visibly upset. But he was full of smiles (maybe with a blend of measured anger) as he spoke to a group of journalists in Aba.  He didn't just talk about his achievements in eight years but went full swing into what he thought were wrong with the conduct of the elections. Specifically, Dr Ikpeazu lamented that Nigerians did not adequately interrogate the deployment of the Bimodal Voter Verification System (BVAS) machines as he said they were used to rig elections and clean rigging 'footprints.' "The difference between the 1999 election and the 2023 election is that, in the 1999 election, you could see and track rigging. But in 2023, they put the rigging beyond what you can see. People are left more frustrated than they were in 1999," Governor Ikpeazu said. PBA's Journalism Mentee, AKA EKENE, presents the full transcript of Governor Okezie Ikpeazu's  interaction with journalists on Monday, April 3, 2023.
How do you feel after the election?
I'm okay. I feel very well and I thank God that I've run this race to this point and expecting the next phase of my life.
Losing your Senatorial ambition and your party losing the governorship, was that a big disappointment? 
The two are not the same.  For me, I'm a man of very modest expectations and public office is a call to serve. If I offer myself to serve and the people say no or wait, it's not a personal loss. It gives me the opportunity to open other doors and do other things. I had a manifesto, I had an agenda which I thought was going to bring about some paradigm shift in the way things were done especially having been here for a couple of years and seen what I felt were gaps that needed to be filled and I offered myself. I congratulate myself for the courage to offer myself. I congratulate myself also for the courage to run that race and I also congratulate myself for the courage to be able to say, oh, well, maybe the people think otherwise or something happened because  what comes to play in an election is not entirely about what the people want. There are artefacts in every experiment. So whatever thing it is, I feel sufficiently bought to put myself together and move on. I won my last elections at the biggest league in the state. So this one for me is not a do-or-die thing or question of life and death. Ultimately history and posterity will make things clearer.
Did you just allow the system to run because, in this part of the world, it's difficult for a Governor to want something and not get it? 
If I want to be frank with you, I'm one of the people that the BVAS deceived. I'm one of the people who believed the stories around BVAS. No two elections are the same and this particular season of the election was difficult. I give you an example, at some point, more than 102 polling units with more than 100,000 registered voters could not vote in one of the LGAs in our senatorial district. The margin of lead for the first 3 candidates was not up to 30,000. Ordinarily, when the margin of lead is not up to what's outstanding the right thing should be done. Again, same election was declared inconclusive at some point by the same INEC returning officer  who later came back to say she was now ready to declare the results as directed from "above". That is obviously neither here nor there. The Nigerian system creates victims and creates scenarios of varying victory, but I said to myself, that I needed to teach Nigerians that, though an incumbent, if you try an election and it doesn't work, you can move on. Especially if you really think that it is a call to serve. As governor, even with the very very tight schedules of a Governor, I was able to write a book in Biochemistry. So I'm certainly not a man of combat. I can get busy doing other things and I have callings in other spheres of human endeavour. I think I have given my eight years, no vacation, and never slept anytime earlier than 2 am. My family needs me too and I need to take a break, so, I have moved on.
You talked about being deceived by BVAS, in what way?
Yes, because of all the advertisements about the BVAS, the human element and interferences in the entire process is still above ninety per cent. We thought it was a Super Technology, but it's nothing. They've taken it to a point where somebody sits back to say I feel like I should look at the BVAS but under a different circumstance, the same person will say I don't feel like looking at the BVAS now or the results are still uploading. So, if you look at the scenarios you see opportunities for people to be mischievous. Unfortunately, also characters within INEC advised some of the ad-hoc staff not to bother about the BVAS. so some of us believe that there was something like that. From our situation room, what we get and the tumbling results that eventually manifested on the result sheets do not tally. It's a monumental fraud.
With all these, one wonders why you advised that aggrieved people should not bother the governor-elect with litigations?
Yes, that is because this same governor-elect took me through hell when he lost in 2015. He's been in this race for eight years and for me, I feel he must have an agenda. He must be desperate to begin to work for Abia and I'm still serious with my advice to candidates to let him be. Whatever be the case. the money that will be thrown into the tribunal belongs to Ndi-Abia. The energy and time would have been deployed to other things and the governor-elect would have sufficiently been distracted.
I know that some people take others to court just to distract them so that at the end of the day, they'll be sufficiently weak and become vulnerable as they attack them the next time, but I do not think that is necessary. However, unfortunately, nobody wants to heed my advice. Even the labour party is taking some PDP candidates to court. So, nobody wants to listen. It's only in this country that you want to expect what you can't offer. Somebody says to you, I'm not going to take you to court, you tell the person thank you and then you go home and brief your lawyers to take the same person to court. I can't understand where people are coming from.
READ ALSO: Shocking! Why, How We Lost In Abia – Gov. Ikpeazu Breaks Silence
Its crazy. But I still think that in Nigeria, we must learn to walk away and say I'll need to fight another day. And sincerely  speaking, I have sufficient courage to commend even my most vociferous opponent if he is doing well. Nothing is big enough to make me tell a lie. If you are doing well or if you do better than me, I will congratulate you and say you have done better than me. I was arguing with, my friend and I asked him between better and best, which one is more superlative? And he told me grammatically that it's best, but I said what if something is better than your best? So, I think better is more.  So there's always room for improvement. if I look back retrospectively, I will take pride in the things that I've done properly, but I thank God who has given me the courage to also own up to those things that I didn't do properly. He also gave me the humility to pray that somebody comes to correct it for the general good of the people of Abia State. Nobody is an angel and nobody was made in heaven. We're all from here.
After the presidential election, didn't you feel that the Obi wave could make LP do well here?
The Peter Obi factor was a huge factor. People became very sentimental and emotional and a lot of things contributed to the cultic image that Peter Obi has in this part. One of them is that there's hardly anything you can preach in favour of the established political parties that will excite Nigerians. Whatever you're doing, if you touch on security, everyday life like food and access to money for my people here, you've touched on their juggler. So, people became extremely sensitive, frustrated, and angry and they voted and reacted out of frustration. But we know that very soon, the scales will fall from their eyes because there can only be one Peter Obi. In the days ahead, Nigerians will interrogate the Peter Obi personae on one hand and also look at all those who rode on his back to become something and put them side by side with the Peter Obi personae and the question will now come naturally, was this what we went in for? But I pray that some of the aspirations of Nigerians will be assuaged in the coming days because I don't think we still have the energy for further experimentation because our elasticity has elapsed. That's what it is.
But do you think people got tired of 24 years of PDP in Abia State? 
You see, the growth curve is a dumbbell. It has a point where it begins to experience diminishing returns and input will no longer be commensurate with the output. So, it flattens out and now begins to nosedive. The established parties have come to that point. The truth of the matter is, who's not from PDP in Abia? That's what it is. I pray that what happened to Nigerians in 2015 will not be the case here because I don't think the change we subscribed to in 2015 met our expectations. Most times we change and change into something that will make some people in the PDP become heroes.
Did the issue of the death of your first candidate & emergence of a new one a few weeks before the election have an impact?
It's very difficult to access but what I can give you for free is that the demise of Prof. Ikonne wouldn't have been to our advantage. There's no way his death could have helped our fortune. So, if it didn't anything, then it would have counted against us. So, we were swimming against some very negative tides. Most importantly, we were contending with vitriolic propaganda because some people are experts in creating bubbles in the air and Castle in the air, they don't exist. They do these things deliberately in Abia. This is the safest state in Southeast, this is the third state in foreign direct investment in Nigeria. This state has brought down infant and maternal mortality by 71% as reported by World Bank. This State is working. It's at variance with the picture that people try to create. There are 31,000 workers and 29,000 of them have received their salaries up to date. But they create scenarios and make it look as if there's a utopian paradise existing somewhere. But I know that having sat here for eight years, public service is not a tea party. There are things embedded in the constitution of the Federal Republic of Nigeria that must discipline you. So, the demise of Prof. Iknonne must have reflected negatively on the outcome.
Was there a sign of internal sabotage? 
Yes, I think that was even 60% of what happened and that's why I'm a happy man. If everybody under a house chooses to pull down the house and stay under the weather, and you see the rain threatening, you can be sure that it'll fall on everybody's roof. Because people can because of envy, jealousy, avarice, selfishness, greed and do something unbelievable. You wanted something, and you know that only one person can get it in a big family. You may have had a shot before, a second and third time and you're asked to wait because each time you went previously, it was at the expense of somebody, but your reaction will be if not me let the house fall. So, that was massive to the extent that members of the house pulled down the house and all of us are going to be tenants. Is either you stay outside or you be a tenant. For you to be a tenant, you must be able to pay rent. Possibly you go and beg to squat on somebody's balcony. The three options are available to us.
What's your impression generally and what happened to the G-5?
Nothing happened to the G-5. For me, my reaction to what happened in the presidential election is this; in every situation and circumstance, I try to find success because I developed a philosophy last year of saying thank you God for all the doors you've opened and thank you also for the ones you've close because I don't know what lies behind the door. For us, in G-5 if you will recall, we've been consistent in saying that for all the governors in Nigeria in the course of the exercise of our duty and mandate to unite this country and build a country where everybody's opinion matters, come together and say that it's time for the South to provide the Leadership at the level of presidency. The argument was that if we had a smooth sail, we would have brought the conversation home to say, within the South, there are three zones and how do we get a candidate from the zone that can win an election in the 2023 circumstance which is different from the 1999 and the 2019 circumstances. So, somehow, we left that meeting in Lagos and Asaba and it wasn't easy for the APC. They had an incumbent from the North who could have railroaded everything to suit his kinsmen, but the Governors in APC from the North stood their ground and said that it has to be a Southerner. Of course, for them, they had to look at a Southerner within the rank of their party that has earned their trust and confidence and the lot fell on Tinubu and people started shouting. We came back to our people that we must do South now and when it became apparent that our Chairman is from the North and we say, Mr Chairman, you're from the North, since you said you're jettisoning zoning, if our candidate comes from the North what will you do? He said he'll resign. So, handling of the aftermath of that convention was untidy. The convention that all of us participated in, the convention that we threw in everything, everybody who participated must have contributed but eventually, we heard that some people are the "heroes of the convention" while others are villains. Know it very well that wherever there's a hero, there must be a villain and that wasn't good enough. We expected a retraction of that comment from the top-level leadership of our party. Then, I wasn't particularly involved in the selection of who becomes the Vice Presidential candidate, but something happened. So, an aircraft that should move with four engines was now making a 12-hour flight with two engines. It became a problem and a whole lot of time was given to see how we can keep every member of the G-5 within the party and create room for the conversation to continue because my father told me that however bad I feel, I should remain on the table, continue to hold the conversation. And that was what we did. We kept everybody at the table and we were talking. But people became arrogant. I can take the arrogance of people because I see them as people that lack understanding but a lot of people can't take the arrogance of other people. So, we started having problems. So, for me, a Southerner has become president. He may not have come from my party, and I may not have done anything for him since he ran through another party, but for the stability of this country, we have another chance. If a Tinubu-led presidency decides to invest time, emotion and energy towards the unification of this country, than energy for frivolities, around the economy and security then we can be hopeful. These things are very important, but the first thing should be how do we gain the trust of Nigerians again? So that Nigerians from all walks of life, tribes and ethnic groups can know that this president is "my president". If a Nigerian is held in any country, he'll say "my president will come for me" if a Nigerian is being maltreated in any part of the country, he can say "my president will intervene" if a journalist is manhandled, he'll say my president will come if a policeman is bullying a student, the student can say if my president hears this. We need a people's president who will be able to galvanize all the resources we have in this country because I'm sure we have enough to be able to build ten countries. The economy is not such a big deal because we have people who can fix this economy. Security is not such a big deal because we have people and a gallant military that can rise to the occasion. But what we lack is if I die in the line of service what happens to my children? We need the people's president. Today, the South can't say they were not given the opportunity to superintendent the affairs of Nigeria. So, when the time for the North comes, I'll also be part of those that'll say it's the turn of the North. I'll never come to a point where I will want the strongest or the fittest to take everything. I'll rather continue to canvas for the society that'll hold the hands of the weakest. For me, there's some upward movement in the right direction. How our incoming president manages that and deploys it to become a capital for development is a conversation for another day.
You talked about things that make you proud, what are those things you will be remembered with?
Let me say this and I'm going to be very predictive. There's going to be a very massive attack to demolish my legacies and monuments in Abia. It's going to be a lot of falsehood. There's going to be a lot of petty vendetta and all those sorts of things, but I'll be proud to say that, I'm handing over the safest and most stable state in the South East. Despite the fact that this election didn't go my way, I'm proud to say that no life was lost and I'm proud to say that the government of the day was rather a victim. In some places, people from other political parties were unleashing mayhem on our supporters and dealing with them the way they love, but in all of these, like Jonathan would say, this election, victory or loss, is not worth the life of any Abian. Going forward, people will know that it's when you have a secured state that you can become the third best in foreign direct investment.
It's also when you've created a better life for your people that you can become number three best when it comes to the poverty index in this country. These are world Bank parameters. In this place as I speak, the governors' forum is doing a very serious review of our telehealth initiative. Abia State is the only state in Nigeria that has connected over 400  primary health care centres to a team of doctors in our call room online in real-time. The level of service we render in our primary health care centres today is comparable to the level of service some people render in general hospitals if not specialist hospitals. Today, in Abia State we've started the gradual establishment of laboratories in primary health care centres where a diagnosis can be done. Abia State runs a geriatric outreach for old people. We've built a specialist pediatric hospital and by the special Grace of God, we'll deliver one of the biggest hospitals in the South-East before the 29th of May with a CT Scan that can do 265 slides. I think the best I've seen around us recently is 32 or 64 slides. There's no other machine that's better or that can do better in this environment. 71% reduction in infant and maternal mortality is not easy.
I was asked by some journalists about some months ago to tell them how I've been battered and kidnapped by some internet warriors and terrorists? When I tell them that the World Bank has published that we've reduced infant and maternal mortality by 71% they wanted to know how did you do it? And I told them that the strategy is to bring everybody to loop in our primary health care centre and do whatever you can to stop people from running to quarks for delivery. So, how do you do that? We keyed into the Basic Health Care Provision Fund. We offered free delivery which is costing more than N120,000 in some private clinics.
We give you free delivery pack needed to take care of the child. In addition to that, we also give you a token of N500 to go home with. The one that made news was that Ikpeazu is giving women that got delivered N500. When people ask me, how have you felt with the economy and how's business in your state? I say to them, well before the statistics of being number three in foreign direct investment came, I told them in 2015 when I became the Governor that fast food joints were closing because people were not investing in Aba. But today when you come, investment is growing , industries abound here, the Enyimba Economic City is almost taking off and people are building lubricant plants everywhere. But in addition, you have new Cinema, Chicken Republic (Fast Food that was nowhere in Abia before) and all these things for leisure and nightlife. The one that they picked is that I said that the achievement of my government is Chicken Republic. But I was very happy when the World Bank published that we were number three in foreign direct investment. If you look at the turnover of Kentucky Fried Chickens (KFC) there's no company that does better except the oil companies and Dangote.
They employ over 6500 people in a city. People don't understand. I have added 700 brand new classrooms to our credit and four new model schools. We've migrated into digital learning. We have continuing teachers training institute that continually trains our teachers and interfaces them with the best from the rest of the world like Australia, India and Bangladesh. That's why today, out of eight years we maintained first in four years in the West African Examination Council (WAEC) conducted West African Senior School Certificate Examination (WASSCE). And we've not gone below fourth. We moved Abia State University from number 97th to number 26th in Nigeria and the number too best state university in Nigeria. These things are not easy feats. We reversed enrollment back into public schools from 150,000 pupils to about 650,000 and above pupils on the account of our free meal programme started before that of the federal government and we employed about 5300 women to handle it, collaborating with Federal Government, as food vendors. I don't want to talk about four Bridges and the first flyover in Abia. I don't want to talk about connecting the major markets in Aba with good roads for the first time in 30 years. There are so many things I can beat my chest and say I've achieved. We have two industries for shoes and the other one for garments. By the special grace of God, I'll be the Governor that'll hand over a brand new government house. I don't also want to talk about the completion of the International Conference Centre, the ASUBEB building and the JAAC Building started by my predecessor. Or the Abia Investment House, New ABSIEC and ASOPADEC headquarters. We've done a lot and there's one that is very dear to my heart. People did everything to stop the intervention of the African Development Bank in supporting us to do 500 kilometres of rural roads. They wrote petitions against the project. But despite all these, I was able to get the project on course and I'll do the ground breaking  before I leave. Somebody else may take the credit, but put it on record that this government paid the counterpart funding, defended that project before the Senate, the ministry of finance, attracted it and we're doing the groundbreaking. Before the end of this year, that project would have touched the lives of our people. So, as I leave on the 29th of May, I'll leave a very proud man. There may be things I didn't do well. I still have 3000 workers which I wasn't able to attend to their needs as I would have loved to. I still owe pensioners and of course, I inherited most of it. Some doctors as well. I still have about three or four months of their money in their own account but I'm asking them that if they don't resume from strike, I'll not pay because, if they claim they are being owed 29 months, in all honesty, they've not worked for 15 months within this period.
My Bible says that a worker deserves his pay but they've not worked. Each time I bargain with them, I remember one particular occasion they caused me to go and borrow N400 million on a Thursday and I paid them that Thursday; the next Tuesday, they embarked on  strike. So, I urge them to search their conscience and I pray that they get a better deal in the years ahead.
In my first three months as governor, I paid them 11 months' salary arrears. Those who were earning N500,000 went home with N5.5 million. So, I wanted to prove to them that I was a humane forthcoming leader but my relationship with them did not go, regrettably, as I would have loved it to. But I take solace in the fact that 29,000 of the rest of my workers and all the ministries were paid. As I said, there are a few things which I can say I didn't do well, but I'm in a place where I can say I've given my best.
General assessment from the 2023 election?
The difference between the 1999 election and the 2023 election is that in the 1999 election, you could see and track rigging. But in 2023, they put the rigging beyond what you can see. People are left more frustrated than they were in 1999.
In 2023, you don't need to carry ballot boxes. All you need is to have a pen and a few friends in INEC. In 1999, if somebody is rigging the election, you'll see the person rigging the election and you can shout. The jurisprudence of election litigations will be very interesting this time around. Let's see what happens. But here again, when facts and figures are hidden inside the computer leaving the right to retrieve such facts and figures in the hands of one man, so, you can imagine? I don't know how it will be. I blame Nigerians. We spent a whole lot of time glorifying what we didn't completely understand. What I expected, especially from our young ones, is that a deeper interrogation of the shortcomings of BVAS would have been brought to the fore. I'm not a very strong person in terms of ICT, but those who know it would have just walked up to us to say, this thing cannot do what they're saying it will do and we take it up from there. Nigerians going forward should henceforth interrogate some of the stories they sell to us. Expectations were very high and people thought we had it covered end to end but you can now see that it's not so. I don't know how we can pick up from here. I encourage Nigerians to remain resolute. If we had interrogated properly and asked the right questions, we'll not be here. That's why particularly I advised those who can bear to bear and those who can't bear should follow the law to ventilate it. I said so because if I could not ask questions and I trusted, it's a risk I brought upon myself, otherwise, why should you trust them? If you took the risk, then bear the brunt.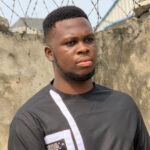 Aka Ekene, PBA Journalism Mentee