On this chart, we feature amazing women in the music industry like Tems and Beyonce who have made names for themselves and have created a brand from their talents and perseverance. This women are not just recognized as women but they all also happen to be black women who have broken out of the archaic stereotype that women should take the back seats in whatever industry.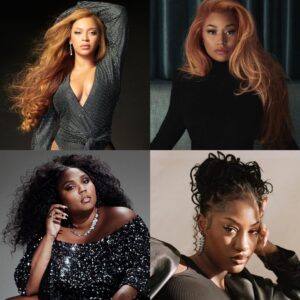 Not only have they broken this barrier, they also went further to open more opportunities for women who look up to them and even follow in their steps and emulate them through their accomplishments. This chart is in no particular order:
1). Beyonce
Beyonce who is known as the 'Queen' has been topping charts with her talent and poise. She is married to one of the most famous rappers, Jay Z and together are pulling big massive moves. This is one of her accomplishments, among winning awards and topping different charts globally. She has not once fallen lower than the standard that she preceded for herself and it's definitely amazing to see.
2). Nicki Minaj
Nicki Minaj had been a force since she entered the limelight for being the first female to do music like it had never been done. She created so much diversity that women can now boldly take up because of her pioneering.  She has over time continued in her originality and leadership in everything that she does.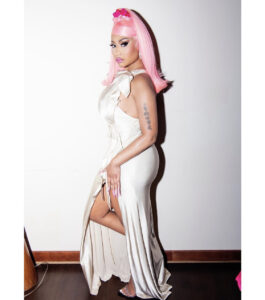 3). Lizzo
Lizzo who came up strong and resilient has helped women with confidence and self love through her music. Listening to Lizzo will alway out you in a state of self-acceptance and love and general totality. Her sound has helped women to deal with esteem and even representation of seeing someone who's just like you doing so much and proving that you could do exactly the same and even more.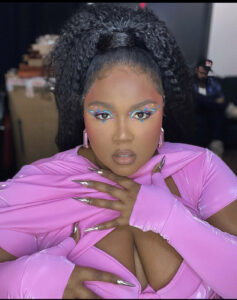 4). Tems
Finally, we have our very own Tems. Tems, through her music was able to get the global recognition that she deserves. She put her soul and spirit and emotions into her music that was able to prove her uniqueness and that her sound was worth listening to. She shared so much of her story that was relatable and inspiring at the same time.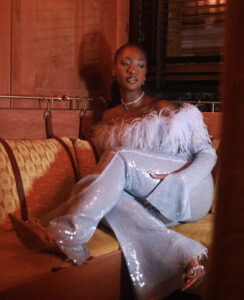 The common ground of these amazing women is how they didn't back down and how that perseverance and goal getter spirit has showed results and put their names on these global charts. Congrats to these women and cheers to higher grounds.
Read more here : Tems On The Official Soundtrack For The New Wakanda Forever
Nigerians Boast On Tems' Global Win