Hey there! Are you currently experiencing a sense of inundation as a result of the plethora of tasks that comprise your daily schedule? Rest assured that you are not alone in this plight, as the art of time management can oftentimes present itself as a formidable challenge for a multitude of individuals. However, it is important to note that there exist several basic techniques which can be implemented to enhance one's proficiency in this area. Here are 15 tips that can help you make the most of your time:
15 Proven Tips for Time Management
1. Set specific, measurable, and achievable goals for each day. This will help you stay focused and motivated.
2. Prioritize your tasks. Tackle the most important tasks first and save the less important ones for later.
3. Use a calendar or planner to schedule your time. This will help you stay on track and avoid double-booking yourself.
4. Eliminate distractions. Turn off your phone, close unnecessary tabs on your computer, and minimize interruptions from others.
5. Take regular breaks. Sitting for long periods can be draining, so make sure to take short breaks throughout the day to refresh your mind and body.
6. Use a timer. Set a timer for specific tasks to help you stay on track and avoid procrastination.
7. Learn to say no. It's important to know when to say no to requests that will take up too much of your time.
8. Delegate tasks. If possible, delegate tasks to others to free up your time.
9. Use technology to your advantage. There are many apps and tools available that can help you manage your time more effectively.
10. Minimize meetings. Meetings can be time-consuming, so try to keep them to a minimum and stick to the agenda.
11. Take care of your health. Make sure to eat well, exercise regularly, and get enough sleep to stay energized throughout the day.
12. Learn to focus. Practice mindfulness and focus techniques to help you stay on task and avoid distractions.
13. Simplify your life. Try to simplify your life by decluttering and simplifying your schedule.
14. Take time for yourself. Don't forget to make time for yourself and do things you enjoy.
15. Reflect on your day. Take time at the end of each day to reflect on what you accomplished and what you can improve on for the next day.
By incorporating these tips into your daily routine, you'll find that you have more time and energy to focus on the things that matter most to you. Remember, time management is an ongoing process, so don't be afraid to experiment and find what works best for you.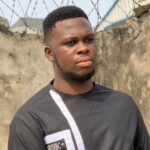 Aka Ekene, PBA Journalism Mentee