The new season of MTV Shuga is all about empowering female creatives, with 80% female cast members. It is produced by 1Pod Pictures, a Nigerian company that is run by women and has the youngest producers who have ever worked on MTV Shuga Naija.
Over a thousand young people from all over the world submitted audition videos to MTV Shuga Naija's online auditions in 2022. Winners Kanaga Emmanuel Eme (BBTitans) and Chioma Edak have been cast as the show's lead characters, with the other actors picked for supporting roles.
READ ALSO:Teaser Of 'Domitilla: The Reboot' Set For Release January 27
Adesua Etomi-Wellington, Tomiwa Tegbe, and Sharon Jatto will all be back on MTV Shuga. The new faces added to the cast are Genoveva Umeh, Gbubemi Ejeye, Susan Pwajok, Ilooise Omohinmi, Maggie Osuome, Lexan Peters, Ben Touitou, Kem Ajieh Ikechukwu, Okey Uzoeshi, John Njamah, Kiki Omeili, Chioma Edak, Francis Onwochei, and Bolaji Ogunmola.
READ ALSO:Why We Were Evicted Early From Big Brother Titans – T-traw, Sandra
Anita Adesiyan, Country Manager, MTV Shuga Naija said, "The cast members are not just actors, but ambassadors of our edutainment campaign. They are working tirelessly to ensure that our messaging reaches and positively impacts millions of young Nigerians, empowering them to make better decisions about their health and lives."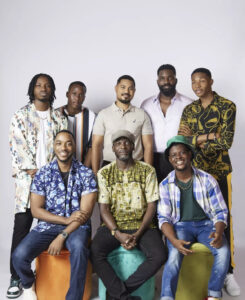 The show focuses on teenagers and young adults as they strive to find their place in an increasingly harsh environment. Among the many intriguing plots, are an arranged marriage, toxic masculinity, the aftermath of a COVID-19 death, gender-based violence, and a relationship complicated by HIV.
This season is directed by Adeola Osunkojo, Yemi "FilmBoy" Morafa, and Kayode Kasum.