The African Union through its Peace and Security Council said it has suspended Gabon from all its activities, following the Wednesday coup that saw the removal of the country's President, Ali Bongo after a disputed election that he got 64 Percent of the votes.
The African body said on X, formerly Twitter, that it "strongly condemns the military takeover of power in the Republic of Gabon" and has decided "to immediately suspend the participation of Gabon in all activities of the AU, its organs and institutions."
READ ALSO: Gabon Coup: World Leaders, International Bodies React to Military Coup in Gabon
The announcement from AU followed a meeting that was held to discuss the situation in Gabon.
The coup in the Central African country, brought to an end the era of the Bongos who have ruled the oil-rich nation since 1967. Ali Bongo's Father, Omar Bongo was in power from 1967 to 2009 after which his son, Ali took over power till he was deposed by the military coup that was carried out by his cousin, General Brice Oligui Nguema who was his chief guard.
The military dissolved the country's Government, Parliament and electoral commission and also closed all borders. The military said the rights of former President Bongo will be respected but he will remain under house arrest.
The coup in Gabon is one among others that have taken place in the Niger Republic, Mali, Burkina Faso, Sudan, Chad and Guinea.
The swearing-in of General Brice Oligui Nguema as the president of Gabon's transition committee will take place on Monday.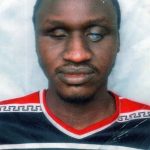 John Adoyi, PBA Journalism Mentee