AU (African Union), on Saturday, announced that the tenure of the Horn of Africa envoy, Chief Olusegun Obasanjo, has been extended, despite protests from the government of the disputed Tigray region of Ethiopia.
The protests, according to the Tigray leaders,  is due to the closeness between Obasanjo and the prime Minister of Ethiopia Abiy Ahmed.
Moussa Faki Mahamat, African Union Commission (AUC) Chairperson wrote on twitter "I reiterated my full confidence in him and encouraged his continued engagement with both parties and intl actors to work towards peace and reconciliation in Ethiopia and the region."

READ ALSO: Nigeria Needs More Rebels Now, Says Obasanjo
Chief Olusegun Obasanjo, a formal president of Nigeria was elected  in 2021 to be African Union's Envoy to Horn of Africa to Foster peace in the region.
Horn of Africa which has been ravaged by political insecurity and terrorism include countries of   Djibouti, Eritrea, Ethiopia, and Somalia.
The commission's Chairperson also said that he met with the United States envoy to the Horn of Africa Mike Hammer and they agreed on the fact that international partners need to support the African Union's process to long lasting peace in Ethiopia.
Fighting has been taking place since the end of 2020 and has led to loss of many lives, destruction of property and rendering many people homeless, a situation that has been of serious concern to the AU.
Though there was a truce reached in March this year to allow for aid to reach people in the Tigray region of Ethiopia, that Truce was broken in August and fighting has resumed in Ethiopia, causing more damage to citizens.
AFP had reported that in a letter to the United Nation's secretary General, Antonio Guterres, The leader of the Tigray People's Liberation Front (TPLF), Debretsion Gebremichael gave four conditions before a truce can be accepted.
In the letter, according to AFP, the conditions include: "unfettered humanitarian access" and the restoration of essential services in Tigray, Also Debretsion called for the withdrawal of Eritrean forces from across Ethiopia, and for troops to pull out of western Tigray.
Also in the Letter to United Nations, the TPLF leader asked or the creation of a "credible" panel of international mediators even though the government of Ethiopia has always insisted that talks with the TPLF rebels must be mediated by the African Union.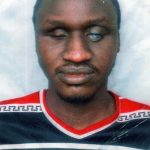 John Adoyi, PBA Journalism Mentee