Apple is said to be developing a foldable iPad model, following the footsteps of Samsung, Oppo, and Motorola.
However, foldable displays and rollable displays made with ultra-thin glass can be susceptible to falls, causing severe damage.
READ: Apple Music Launches New African Playlists
To address this issue, Apple has submitted a patent application to the United States Patent and Trademark Office (USPTO), proposing a technology that would protect flexible screens from getting damaged, even when dropped from a height. This article aims to shed light on Apple's new patent and its potential benefits for protecting foldable iPhone and iPad screens from falls.
Apple's Patent for Self-Retracting Display Device
The patent titled "Self-Retracting Display Device And Techniques For Protecting Screen Using Drop Detection" refers to a motorised folding device mechanism that could partially or fully close a foldable device before hitting the ground in a drop event to protect its display. The proposed technology would enable devices to detect when they are falling and immediately fold up on the way to the ground to minimise damage.
Advantages of the Proposed Technology
Mobile devices with foldable and rollable displays can use a sensor to detect vertical acceleration (e.g., acceleration with respect to the ground) to determine if the mobile device has been dropped. If the sensor detects that the mobile device has been dropped, the foldable device can retract at least partially to provide protection to the fragile display from striking the ground. Folding the display to an angle lesser than 180 degrees can also provide some protection.
Schematic Representation of the Proposed Technology
In addition to the detailed description of the new technology, the listing on the USPTO website includes schematics to suggest how the modifications would work. The electronic device can include a release mechanism operating with the roller to automatically retract the foldable display on the roller when the detected vertical acceleration exceeds a predetermined acceleration threshold.
Conclusion
Apple's new patent proposes a potential solution to protect foldable iPhone and iPad screens from damage caused by falls. However, it is important to note that Apple has not revealed any details about the new patent or the release of an iPhone or iPad with a foldable display. The patented technologies may only be used for prototyping. Therefore, it is necessary to consider all these details with a pinch of salt
Support Investigative Journalism and Mentorship
Courageous Journalism of Truth,Transparency and Development is in the DNA of Prime Business Africa; By donating as little as N1000 or $1 today, you are helping to keep credible journalism and life-changing information free for all.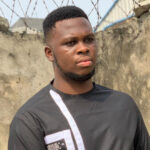 Aka Ekene, PBA Journalism Mentee