The death of popular Nigerian Senator, Chief Annie Okonkwo, who represented Anambra Central Senatorial District at the National Assembly, has drawn tributes from people across the state.
Chief Okonkwo, who hails from Ojoto in Idemili South Local Government Area of Anambra State, died in the United States at the age of 63.
The traditional ruler of Ojoto, His Royal Highness, Gerald Obunadike Mbamalu, has expressed shock over the death of Chief Annie Okonkwo.
Igwe Mbamalu said Chief Okonkwo, also known as Agunaechemba I of Ojoto, was a member of his cabinet. The traditional rulers said his intelligent contributions in the council will be sorely missed.
Also, the Ojoto Akanasato Union in a statement signed by its President General Chief Sir Donatus Anozie, and Secretary General, Prof. P.M. Ejikeme, expressed sorrow for his death. They prayed to God to grant his soul eternal rest.
It said that the funeral arrangements will be announced by the immediate family in due course.
"May his memory be a blessing and may God grant the family and the entire Ojoto the fortitude to bear this irreparable loss." part of the statement read.
Ojoto Transport Services Ltd in a condolence message signed by its chairman, Ogbuefi Ifeabatago n'Ojoto, commiserated with Chief Okonkwo's family.
It said: "The Management and Staff of Ojoto Transport Services Ltd commiserate with Okonkwọ family and Ojoto Akanasatọ in general for the loss of one of their illustrious sons, High Chief Sir Clement Annie Okonkwọ (Agụnaechemba Ojoto.
"May his gentle soul rest in perfect peace, Amen."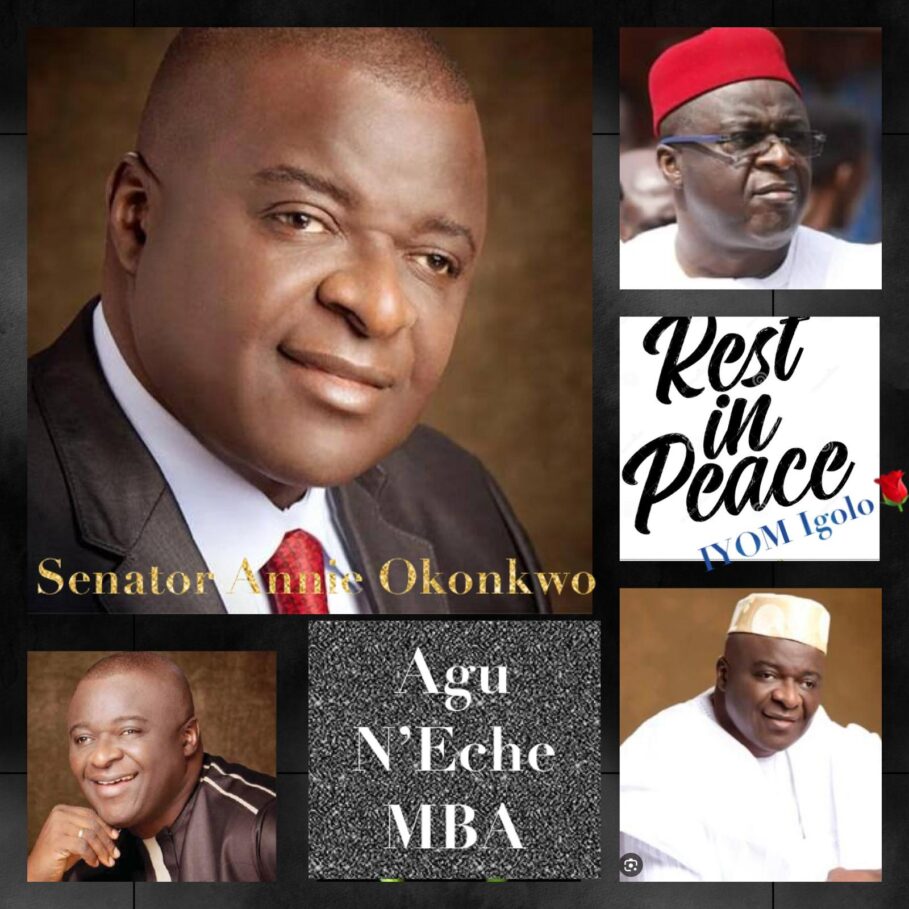 IYOM Sussie Aham Okoro a Professor in the African Studies Department, University of  Maryland, Baltimore, United States, described the death of Chief Okonkwo as a huge loss to not just the community but the entire state, given his giant strides in philanthropy.
"This is a huge loss for us but God knows best. He touched so many lives through his actions and will be remembered forever. May his soul rest in perfect peace," Prof. Okoro wrote.
Another indigene of Ojoto, Mercy Amah likened Chief Okonkwo's life and time to that of a giant Iroko tree whose presence in the forest serves as a pillar of support for many creatures and when hewed down, leaves a big vacuum.
"The vacuum created by the sudden demise of Agunaechemba Ojoto is unimaginable. Who can fill it? The sun has set untimely… The moonlight has been overshadowed by the cloud," Amah stated.
She prayed for the peaceful repose of his soul.
"Agunaechemba Ojoto' has been transformed from mortality to immortality. Since no one can boast of perfection, May God temper justice with mercy as he stands before the Divine Judgment Seat! May the uncountable acts of charity he disbursed on earth cover his sins! May the Angels and Saints in Heaven grant him a warm welcome in their midst. By God's grace, we shall meet to part no more on the Resurrection Day. Adieu Agu!!!! Adieu The Pillar of Ojoto."