Another weekend has arrived! And there's a lot of chaos coming to a theater near you. Keanu Reeves is back in action as John Wick in John Wick: Chapter 4 alongside Laurence Fishburne, Bill Skarsgård, Ian McShane, and Hiroyuki Sanada.
Sally Hawkins searches for deceased royalty in The Lost King. Florence Pugh and Morgan Freeman have an unlikely friendship in Zach Braff's A Good Person. Kiefer Sutherland helms the new Paramount+ thriller series Rabbit Hole about a spy trying to protect a severely threatened democracy.
Here's a list of five exciting movies hitting the big and small screens this weekend!

A Good Person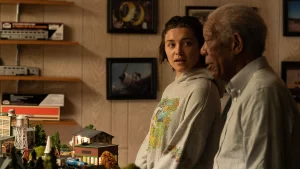 Pack your tissues. Scrubs star and Garden State writer-director Zach Braff's latest project is all about forgiveness, friendships, and finding hope. A Good Person tells the story of Allison (Florence Pugh), a pharmaceutical rep reeling from loss, both of her sense of self and her loved ones following a fatal car crash.
After she bumps into the grandfather (Morgan Freeman) of one of the people who died, the two form an unlikely bond as they try to confront their grief and new normal.
READ ALSO: 5 Best Movies On Netflix Nigeria
Succession (Final Season Premiere)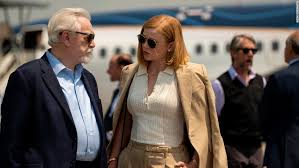 The family we love (to hate) is back and better than ever. The critically acclaimed HBO series Succession about the major dysfunction of the media empire family led by Logan Roy (Brian Cox) returns for its (sigh) final season.
The ensemble drama, which was created by Jesse Armstrong, picks up with the Roy siblings Roman (Kieran Culkin), Shiv (Sarah Snook), Kendall (Jeremy Strong), and Connor (Alan Ruck) at their biggest loss yet: financially cut off from their father. Have you picked your jaw up off the floor yet from that betrayal? Not that one. The other one. Matthew Macfadyen's Tom Wambsgans left us in shock when it was revealed that he tipped off Logan about his children's pending coup. Looking for a show would keep you at the edge of your seat all weekend, Succession is that show.
Great Expectations (Series Premiere)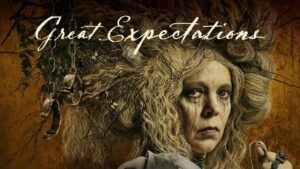 We have high hopes for this one! Oscar winner Olivia Colman goes quite mad in Hulu's Great Expectations, the latest adaptation of the novel of the same name by Charles Dickens. The limited series follows orphan Pip (Fionn Whitehead), who grew up being groomed to be a blacksmith, only to receive a sudden fortune from an unknown source, catapulting him into high society.
READ ALSO:Best New Music This Week- PBA Ratings
Thrown into a new social class and burdened by "great expectations," he's led by the bizarre and dangerous Miss Havisham (Olivia Colman), who might not have his best interests at heart.
The Lost King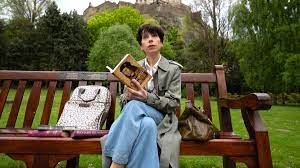 The Shape of Water star Sally Hawkins is searching for meaning in The Lost King, a heartwarming story about the power of determination and imagination. Directed by Stephen Frears and written by screen by Steve Coogan and Jeff Pope, this charming tale follows the down-and-out Philippa Langley (Hawkins) an amateur historian who becomes increasingly fascinated by Richard III.
Stuck in an unhappy marriage and in desperate need of purpose, she leads the search for the king's remains, which have been buried for 500 years. In her quest, she's also visited by Richard (Harry Lloyd) himself.
Yellowjackets (Season 2 Premiere)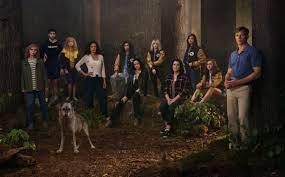 Showtime's most talked-about series is finally back for Season 2. Our favorite soccer stars and plane crash survivors are back for more blood, grit, gore, and gossip in Yellowjackets, a horror drama that jumps between the past and the present to examine the aftermath of a bizarre plane crash in the Canadian wilderness. Carly Lane articulates in her review, "