Ever since Netflix unveiled its new feature, on Netflix Nigeria, we have had a way to get an assessment of what people are actually watching on the streaming service. Each day, the "Top 10" feature shows the most popular films and TV shows as viewed by Netflix Nigeria's subscribers.
But if you're looking for not only a quick rundown of the Top 5 most popular movies on Netflix Nigeria but also a little more information on what they're about and who's in them, we've got you covered. This list of the best movies on Netflix is updated weekly with all-new choices, so be sure to return the next time you're looking for something great to watch.
The Strays (2023)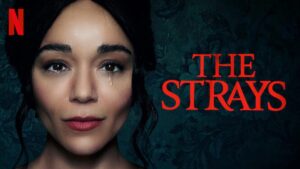 Nathaniel Martello-White both writes and directs The Strays, a clever film that explores classism, privilege, and perception through a unique lens. Building tension, The Strays has been compared to Get Out, as it is also a thrilling psychological drama set in an idyllic suburban town.
The film stars Ashley Madekwe (The Umbrella Academy) as Neve, a mother and wife who has carefully curated her perfect life through details and deliberate lies. Raising questions both about Neve's sanity and her reality, The Strays watches her world unravel when she mysteriously notices strangers infiltrating her delicate facade.
Run Time: 1 hr 40 min | Genre: Horror Thriller Mystery | Director: Nathaniel Martello-White
Cast: Ashley Madekwe, Jorden Myrie, Bukky Bakray, Michael Warburton, Caroline Martin
READ ALSO:'The Little Mermaid': Everything We Know
Luther: The Fallen Sun (2023)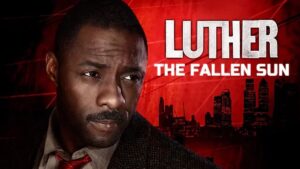 Idris Elba (The Suicide Squad) reprises his role as John Luther, the disgraced London detective who always gets his man by any means necessary. At its core, Luther has always been a new take on the Sherlock Holmes character, and in this new film that takes place after the events of the series, it seems he has finally found his Moriarty in the brand-new character David Robey, played by Andy Serkis (Lord of the Rings).
Run Time: 2 hr 9 min | Genre: Crime Drama, Mystery, Thriller | Director: Jamie Payne
Cast: Idris Elba, Cynthia Erivo, Andy Serkis
Your Place or Mine (2023)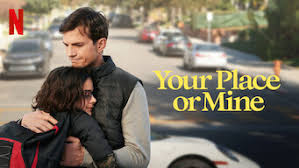 Written and directed by Aline Brosh McKenna (Crazy Ex-Girlfriend), Your Place or Mine is a traditional rom-com in every sense of the word. Your Place or Mine has two undeniably stunning leads in Reese Witherspoon (The Morning Show) and Ashton Kutcher (Two and a Half Men), takes place in major cities on both coasts and falls into a slew of expected narrative traps.
Run Time: 1 hr 51 min | Genre: Romance Comedy | Director: Aline Brosh McKenna
Cast: Reese Witherspoon, Ashton Kutcher, Zoe Chao, Jesse Williams
READ ALSO:Top 10 Movies On Netflix Nigeria
Glass Onion: A Knives Out Mystery (2022)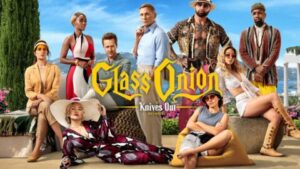 Rian Johnson's follow-up to his hit mystery movie Knives Out, Glass Onion: A Knives Out Mystery allows Daniel Craig (No Time to Die) to reprise his role as investigator Benoit Blanc. With an intriguing new puzzle, the famed southern detective heads to Greece, where he finds a new group of suspects. The deliberate casting of incomparable talent deserves an award of its own. Glass Onion: A Knives Out Mystery features stars like Edward Norton, Kate Hudson, and Kathryn Hahn (WandaVision), to name a few.
You People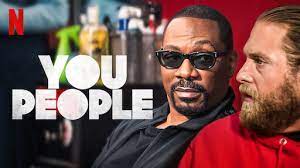 'You People' is a 2023 American romantic comedy film directed by Kenya Barris, which he co-wrote with Jonah Hill. Its plot focuses on an interracial couple and how their families reckon with modern love amid culture clashes, societal expectations and generational differences. You People was released in select theatres on January 20, 2023, before its streaming release on January 27, 2023, by Netflix.
Cast: Jonah Hill, Lauren London, David Duchovny, Nia Long, Julia Louis-Dreyfus, Eddie Murphy, Sam Jay, Travis Bennett, Molly Gordon, Deon Cole, Andrea Savage, Elliott Gould, Rhea Perlman and Mike Epps.
Credibility and transparency is our DNA at Prime Business Africa'. We strongly believe in the role of media as a watchdog of the society that powerfully promotes accountability and transparency in government.
By contributing to Prime Business Africa, you are helping to sustain good journalism and making sure that it remains free to all.