Daughter of former governor of Delta State, James Ibori, has won the election for the Ethiope Federal Constituency in the House of Representatives, defeating the incumbent, Ben Rolands Igbakpa of the New Nigerian People's Party (NNPP).
Erhiatake Ibori-Suenu, who is the flag bearer of the People's Democratic Party (PDP) for Ethiope Federal Constituency, was declared winner by the Independent National Electoral Commission (INEC) after she pulled 20,814 votes in the 2023 National Assembly election last Saturday.
She was closely followed by the All Progressives Congress (APC) which got 15,172 votes; NNPP, 8,901; and the All Progressive Grand Alliance (APGA) which scored 2,155 votes.
Others are the African Democratic Congress (ADC), 637; Zenith Labour Party (ZLP) 563.
James Ibori, her Father was governor of Delta state from 1999 to 2007 under the People's Democratic Party.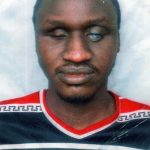 John Adoyi, PBA Journalism Mentee