Tupac Shakur, the legendary rapper and actor, left an indelible mark on the world of music and culture. His life was tragically cut short when he was murdered in a drive-by shooting on September 7, 1996, in Las Vegas.
Despite the passage of time, his death remains a subject of intrigue and controversy. Here are ten facts about Tupac's mysterious death:
The Drive-By Shooting: Tupac was shot multiple times in a drive-by shooting while he was in a car with Marion "Suge" Knight, the CEO of Death Row Records, after attending a Mike Tyson boxing match.
Multiple Gunshot Wounds: Tupac suffered four gunshot wounds during the attack, including one in the chest, which proved to be fatal.
Dying Days Later: Despite immediate medical attention, Tupac succumbed to his injuries six days later on September 13, 1996, at the age of 25.
READ ALSO: Tupac Murder: Duane Davis Charged After 27 Years
No Convictions: Shockingly, no one was convicted for Tupac's murder, which fuelled countless conspiracy theories. However on Friday 29th September 2023, former gang leader, Duane "Keffe D" Davis, was charged with the murder of Tupac.
Orlando Anderson Connection: The fight between Tupac and Orlando Anderson, a member of the South Side Compton Crips, at a Las Vegas casino just hours before the shooting is often cited as a possible motive.
Last Album Release: Tupac's fifth studio album, "The Don Killuminati: The 7 Day Theory," was released under the pseudonym "Makaveli" just two months after his death, adding to the mystique surrounding his murder.
Eerie Lyrics: Some of Tupac's posthumous songs contained lyrics that seemed to predict his own death, adding an eerie dimension to his legacy.
Failed Assassination Attempt: Prior to the fatal shooting in Las Vegas, Tupac survived another assassination attempt in New York in 1994 when he was shot five times.
Conspiracy Theories: Over the years, numerous conspiracy theories have emerged, suggesting that Tupac faked his own death or that his murder was part of a larger plot.
Legacy and Impact: Tupac's death had a profound impact on the hip-hop community and music industry, and his legacy endures through his music and the ongoing fascination with his life and death.
Tupac Shakur's death remains one of the most enduring mysteries in the world of music and entertainment. While it's been over two decades since that fateful night in Las Vegas, the quest for answers and the celebration of his artistic contributions continue to shape his legacy.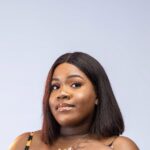 Somto is an Entertainment Reporter with a passion for uncovering the latest stories in the world of entertainment. As a dedicated journalist, Somto delivers in-depth reporting, exclusive interviews, and breaking news coverage.
She covers a wide range of topics, from celebrity interviews to industry trends and film reviews.
As an Entertainment Reporter for Prime Business Africa, She continues to provide comprehensive and insightful coverage of the entertainment industry, offering readers an insider's perspective on the latest developments and trends. She is a trusted source for breaking news, exclusive interviews, and thought-provoking analyses.
Somto is dedicated to providing valuable information and entertainment to her audience while upholding the highest standards of journalistic integrity.
Follow Somto on social media:
LinkedIn: Somtochukwu Bisina
#EntertainmentReporter #MediaProfessional #Journalism