The long-standing mystery surrounding the murder of iconic rapper Tupac Shakur may finally be unravelling. The United States police have recently charged a former gang leader, Duane "Keffe D" Davis, with the 1996 murder of Tupac Shakur.
This development marks a significant breakthrough in a case that has captivated the public's attention for nearly three decades.
Tupac Shakur, was tragically shot four times during a drive-by attack in Las Vegas at the young age of 25. For years, the circumstances surrounding his murder remained shrouded in mystery and intrigue.
On Friday, a Nevada grand jury indicted Duane Davis on one count of murder with a deadly weapon, signaling a major step towards justice for Tupac's family, friends, and fans. The arrest took place near Davis's Las Vegas residence, and he is set to appear in court within days.
The Las Vegas Metropolitan Police Department (LVMPD) promptly shared his mugshot, confirming the arrest. Greg Kading, a retired Los Angeles police detective who dedicated years to investigating Tupac's murder, expressed little surprise at Davis's arrest.
READ ALSO: Police Obtain Warrant, Reopen Investigation On Tupac's Murder
Kading referred to Davis as "the last man standing" in a case where other direct conspirators or participants had met their demise.
In court, prosecutor Marc DiaGiacomo portrayed Davis, a former leader of the South Side Compton Crips street gang, as the "on-ground, on-site commander" who "ordered the death" of Tupac Shakur.
This statement sheds light on the alleged motive behind the murder, linking it to a confrontation between Shakur and Davis's nephew in a casino.
During a subsequent news conference, Police Officer Jason Johansson detailed the persistent efforts that ultimately led to this breakthrough. He revealed that a fight had occurred between Orlando Anderson, Davis's late nephew, and Tupac Shakur at a casino shortly before the fatal shooting.
Johansson showcased security camera footage from the hotel, showing Anderson being assaulted. This altercation seemingly triggered the retaliatory shooting of Tupac Shakur while he waited in his car at a red light.
Johansson emphasized that this crime had clear gang-related roots, but it took until 2018 for new information to reinvigorate the case. The turning point also came from Davis's "own admissions" to various media outlets that he had been present in the vehicle from which the fatal shots were fired.
At the same press conference, Sheriff Kevin McMahill emotionally addressed the media, highlighting the long quest for justice that Tupac Shakur's family had endured over the past 27 years.
He dispelled any doubts about the significance of solving this case, affirming that the Las Vegas Metropolitan Police Department had always been committed to holding those responsible for Tupac's violent murder accountable.
Tupac Shakur, known by his stage name 2Pac, had a profound impact on the hip-hop industry. He released his debut album in 1991 and became one of the most celebrated names in the genre.
His untimely death inspired numerous documentaries and left an indelible mark on the world of music. Shakur's records, including hits like "California Love," "All Eyez On Me," and "Changes," sold over 75 million copies worldwide.
Beyond music, Tupac Shakur ventured into acting, appearing in films such as "Juice," "Poetic Justice," "Above The Rim," "Gridlock'd," and "Gang Related." In a fitting tribute, he received a posthumous star on the Hollywood Walk of Fame earlier this year, cementing his legacy in both the entertainment industry and the hearts of his fans.
The arrest of Duane "Keffe D" Davis offers renewed hope for closure in a case that has remained unsolved for far too long. As the legal proceedings progress, the world watches with anticipation, eager to see if this breakthrough will finally bring justice to the memory of Tupac Shakur.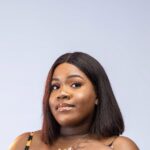 Somto is an Entertainment Reporter with a passion for uncovering the latest stories in the world of entertainment. As a dedicated journalist, Somto delivers in-depth reporting, exclusive interviews, and breaking news coverage.
She covers a wide range of topics, from celebrity interviews to industry trends and film reviews.
As an Entertainment Reporter for Prime Business Africa, She continues to provide comprehensive and insightful coverage of the entertainment industry, offering readers an insider's perspective on the latest developments and trends. She is a trusted source for breaking news, exclusive interviews, and thought-provoking analyses.
Somto is dedicated to providing valuable information and entertainment to her audience while upholding the highest standards of journalistic integrity.
Follow Somto on social media:
LinkedIn: Somtochukwu Bisina
#EntertainmentReporter #MediaProfessional #Journalism