As Russia's "special military operations" in Ukraine clocks one year on Friday, February 24, the United Nation General Assembly (UNGA), has voted massively in favour of a resolution that condemns Russia's conflict in Ukraine, asking President Vladimir Putin to withdraw the country's military from Ukraine's territory.

The UN resolution which called for "a comprehensive, just and lasting peace" as soon as possible in Ukraine, saw 141 members including Nigeria, vote in favour of the resolution. With seven countries (Belarus, Eritrea, Mali, Nicaragua, North Korea and Syria), voting against it and 32 countries including China, abstaining from the votes.

Welcoming the vote by the UN general assembly, Ukraine's foreign Minister, Dmytro Kuleba told reporters that "Today's vote is another evidence that it is not only the West that supports Ukraine, the support is much broader, and it will only continue to be consolidated and to be solidified," he said.

Foreign Minister Kuleba also appealed to the international community to stand by his country.

"We need to send a strong and clear message that the UN Charter, including the principles of sovereign equality and territorial integrity of states, should serve as the basis for the process of peaceful resolution," Kuleba said.

Rejecting the resolution and asking countries to vote against it, Russia's Ambassador to UN, Vassily Nebenzia told the General Assembly that the resolution is "divorced from reality. And that Russia has always been ready for peace.
"We are ready for a search for a serious and long-term diplomatic solution. We have stated this on many occasions," he said.
"Our opponents have not yet recovered from their futile illusions that they could defeat a nuclear power," he added.

Since the invasion of Ukraine by Russia started on 24th February 2022, countries around the world have been asking that a peaceful resolution be reached by both nations.

The invasion has brought about untold hardship and suffering in both Ukraine and the world at large with global economy slowing down as the war rages on.

Food, fuel, energy prices are skyrocketing everyday with Europe being the most affected by the energy crises and countries in Africa have been most hit by surge in food crises due to low supply of grain from Ukraine and other food items.

Sanctions have been placed on Russia by the United States and its NATO allies, but that has not reduced the military action embarked on by Russia in Ukraine.
According to latest UN human rights office (OHCHR) data, at least 8,000 non-combatants have been confirmed killed – with nearly 13,300 injured since the invasion.

Since the invasion began, the General Assembly has adopted five resolutions, demanding that Russia "immediately, completely and unconditionally withdraw all of its military forces from the territory of Ukraine within its internationally recognized borders."

The resolution has been totally rejected by Russia until Ukraine yields to its demand of not joining NATO.
Support Investigative Journalism and Mentorship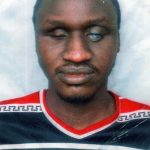 John Adoyi, PBA Journalism Mentee