Until death suddenly struck the tent of former Nigerian diplomat, Ambassador Eloho Otobo on June 23, 2022 at the age of 70 taking him on a compulsory journey to eternity, he was deeply involved in series of intellectual activities to advance the cause of Africa's socio-economic and political development.
The Isoko, Delta State-born cerebral diplomat and Director at Prime Business Africa, a multimedia news organisation, was an expert in economy, public policy and corporate governance.
Ambassador Otobo's Books
He was a prolific writer and had several publications to his credit, including books and many published articles in newspapers and magazines published in Nigeria, France and England, among others. His areas of interest in research and writing included governance, public service reforms, institutional development, regulatory policy and management, peacebuilding, and international trade.
Notable among his books are: Consolidating Peace in Africa: The Role of the United Nations Peacebuilding Commission (2015); and Africa in Transition: A New Way of Looking at Progress in the Region (2017). This was nominated for the Grand Prix of Literary Associations Award in 2018 in the Research category.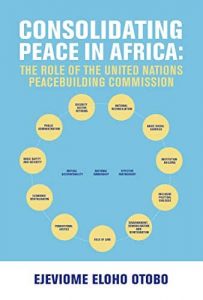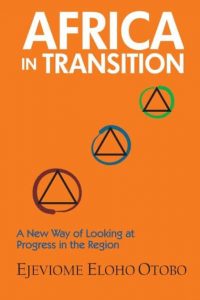 He equally co-edited African Development in the 21st century: Adebayo Adedeji's Theories and Contributions.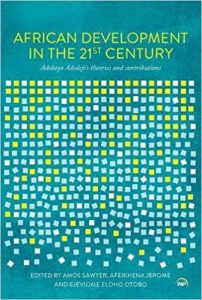 Ambassadors Otobo and Obaze Co-authorship
Late Ambassador Otobo had a fruitful scholarly collaboration with another diplomat, Ambassador Oseloka Obaze, a public policy and governance expert and politician. Obaze, a former member of the Nigerian Diplomatic Service to the United Nations who, like the late Otobo, served in various capacities in foreign missions, was a governorship candidate of the Peoples Democratic Party (PDP) in the 2017 Anambra State gubernatorial election. Prior to contesting for governor, the ex-diplomat also served as Secretary to the Anambra State Government under Governors Peter Obi and Chief Willie Obiano from 2012 to 2015.
Both Otobo and Obaze are prolific writers with an uncommon knack for deep and incisive analysis of issues on public policy, governance, and political economy in African countries especially Nigeria, which is regarded as the giant of the continent.
In a chat with Prime Business Africa, Ambassador Obaze revealed that he and Otobo had been co-authors since 1994. Obaze while explaining his perception of the late diplomat's intellectual trait, which apparently anchored their working relationship for almost three decades, said, "Eloho was very cerebral. Collaborating and co-authoring works with him was always exhilarating. He had an acute analytical mind. He was tenacious about research, writing, editing, and the veracity of facts. Above all, he was willing to share knowledge, without reserve and always admitted superior logic. He belonged to the class of the very best and brightest in the Nigerian Foreign Service."
Obaze further stated that Otobo had an uncommon ability to offer solutions to issues that seemed complex and in doing so, he "inspired enquiry; exploration and dissection of heady questions and confounding governance issues."
Book in progress – Nigeria: Caught in the Whirlwind
The retired diplomat also disclosed that he co-authored a book with Otobo, titled "Nigeria: Caught In the Whirlwind." The book he stated, is 80 per cent completed when Otobo suddenly died and would have to be completed by him for it to be officially launched.
Giving a background of the book, Obaze said the idea of the title was drawn from an aphorism, which says "those who sow the wind reap the whirlwind," which incidentally came from the Bible passage of Hosea Chapter 8, verse 7 that reads, "Indeed, they sow the wind and reap the whirlwind. There is no standing grain; what sprouts fails to yield flour. Even if it should produce, the foreigners would swallow it up." The expert disclosed that the book squarely centres on describing how the developmental challenges (which symbolize the whirlwind) bedeviling Nigeria on different fronts was caused by the seeds of wind sown by the political, economic and business elites through their actions or inactions.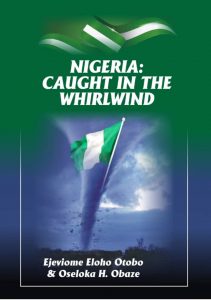 "The verse was prescient and near prophetic in so far as Nigeria's development and governance trajectory was concerned. Contextually, there was no escaping the truth that Nigeria's political, economic and business elite sow the wind, through their actions or inactions as well as omissions and commissions, but all and sundries are reaping the whirlwind," Obaze stated.
Currently, Nigeria is battered by insecurity, economic challenges, and other governance issues, leading to a whirlwind of uncertainties, which has made some observers raise the alarm that the country was heading for an implosion if urgent antidotes are not provided to tackle the situation.
Obaze noted that the title and what they had in mind about the book was coincidentally validated by the onslaught of the COVID-19 Pandemic, which, according to him, exposed Nigeria's weaknesses as reflected in the way it responded to the social, economic and public health crises that occurred globally as a result of the scourge.
"Coincidentally, in the course of our writing this book, the manifestation and validation of that expression came fully to fruition, with Nigeria being caught in the whirlwind of the COVID-19 pandemic and in response, performing rather abysmally, warranting our devoting a chapter to the subject in the context of our limited national resiliency.
"It is from the various interrogatories mentioned afore, the Biblical expression, and the whirlwind impact of the COVID-19 pandemic that we ultimately settled on the title of this book, 'Nigeria: Caught In the Whirlwind.'
"The numerous introspective and retrospective essays on Nigeria that form the 15 chapters of this book, represent an attempt to interrogate and decipher her various leadership, governance, economic and foreign policy challenges, on the cusp of her sixtieth anniversary as an independent nation; and also at the critical juncture, whereas a large democracy, she ought to be secure, stable and globally competitive."
Explaining further about the various sections the book is made of, the diplomat said "Collectively, the essays herein spanning 2015-2022, surveys Nigeria's halting leadership, political and development trajectory; her various challenges arising from structural disequilibria, power and resource sharing, insecurity, diminution of the rule of law, lack of elite consensus on national priorities and incremental loss of influence in the foreign policy realm."
The book, in summary, highlights issues about governance and explores how the weak democratic leadership combined with weak democratic institutions, continue to undermine the nation-building efforts and development in Nigeria.
Ambassador Otobo until his death was a member, of the Board of Directors, Newstide Publications Ltd, publishers of Prime Business Africa, and also a member of the Editorial Board of the newspaper where he made invaluable contributions on editorial and governance matters. At the Newstide Board, he equally made significant inputs on matters of effective corporate governance for efficient management of a 21st century multimedia company.
Within the last one year, Otobo actively participated in all activities of PBA, including its flagship monthly webinar- the Socio-Economic and Entrepreneurship Development Series (SEEDS) which provides enriching discourse on Africa's growth and development challenges. Otobo, together with other experts, provided illuminating intellectual discourse on pan-African economic development.
READ ALSO: Prime Business Africa Holds 'Tributes Thursday' For Nigerian Diplomat Amb. Otobo August 11
In honour of the late Otobo who has been buried on Saturday, July 22 at Gate of Heaven Cemetery, Westchester County, New York, Prime Business Africa will organise a colloquium tagged "The Africa of Ambassador Eloho Otobo's Dream."
The colloquium is geared toward reflecting on the philosophical ideals and pan-African stance of the late diplomat as gleaned from his contributions to socio-economic and governance issues in Africa in the areas of trade relations, policy, and peacebuilding for continental development.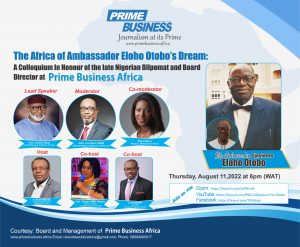 The webinar will be held virtually on Thursday, August 11 at 6 pm West African Time, a day to his memorial which will be held in New York on August 12.
To join and participate in the webinar, click on the Zoom link: https://tinyurl.com/2z95frmk; it will also be streamed live on Prime Business Africa's YouTube channel https://tinyurl.com/PBA-Colloquium-For-Otobo.
Please leave a written tribute on the memorial link found here: (https://linktr.ee/otobomemorial)