Napoli and Nigeria striker Victor Osimhen has revealed that he turned down the chance to move to Saudi Arabia Pro League side Al Hilal who were keen on his services until the Saudi transfer window closed.
Osimhen was topscorer in the Serie A last season with 29 goals and two more in other competitions to help Napoli win the title since 1990 when the legendary Diego Maradona inspired the team to glory.
Speaking on the Obi One Podcast, Osimhen who was in Nigeria recently to settle out of court an issie bothering on his transfer to his Italian club which involved his sister and his inlaw who reportedly played their roles in his move to the Serie A.
"They never gave up until the end of their own transfer window. I said before I played the first game of the season I really don't want to go back thinking that it was going to change my life," the Nigeria international who was expected to earn a, massive weekly wage in the region of £1 billion .
"The more I said no to them, the more they increased it," Osimhen said.
"That week was a huge decision for me to make but I put everything in God's hands.
Osimhen did disclose that he spoke with the intermidiaries speaking with his representatives and the club but his mind was seemingly made up.
"It was literally like 'wow, this is surreal'. I spoke with the people in charge and spoke about it with the club."
"But I had to make the decision what is good for my career, as much as we play football for the money."
Speaking further on the Podcast, Osimhen said Ivory Coast Didier Drogba was an iconic figure that influenced his career.
"I am still learning and watching a lot of Drogba's highlights as well as some other amazing strikers," the 24-year-old said.
"Last season he texted me on Instagram. When it is someone you like and idolise so much, and when you see Didier Drogba with the verified page – at first I went on to his page to see if it was the real one.
"I took a screenshot of it a few times and then replied. The message was really inspiring and encouraging to me
"That he is watching and rooting for me, I got motivation. Then getting your idol texting you motivation, that is a huge one for me also. It is like double motivation."
Support Investigative Journalism and Mentorship
Courageous Journalism of Truth,Transparency and Development is in the DNA of Prime Business Africa; By donating as little as N1000 or $1 today, you are helping to keep credible journalism and life-changing information free for all.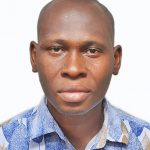 Izuchukwu Okosi is a Nigerian sports and entertainment journalist with two decades of experience in the media industry having begun his media journey in 2002 as an intern at Mundial Sports International (MSI) and Africa Independent Television (AIT), owners of Daar Communications Plc.
In October 2004, Okosi joined Complete Communications Limited, publishers of Complete Sports newspaper and Complete Football magazine as a reporter and later script writer for the Complete Sports studio.
He worked there for 13 years until October 2017.
Okosi also worked various times as Correspondent, Content creator and Editor at Sports Market International Magazine, Opera News, All Nigeria Soccer Media and Iconic Media Watch.
He also undertook freelance writing gigs for some local and international organizations.
Okosi is a member of the Actors Guild of Nigeria (AGN), Association of Movie Producers (AMP), Association of Voiceover Artistes of Nigeria (AVOA), Sports Writers Association of Nigeria (SWAN) and Nigeria Union of Journalists (NUJ).
He has been part of cast in some Nollywood movies and radio dramas including Blood Money 2, Scores To Settle, Dead End 2, Another Campus Tale and Battle Line.
Aside mainstream media and the entertainment industry, he has interests in scouting/unearthing of talents in the sports and creative sectors, exports business and property development.