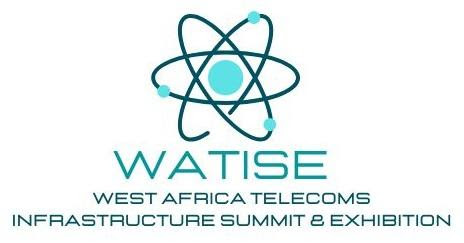 LAGOS, Nigeria, 20 September 2023 /African Media Agency (AMA)/- As stakeholders in Nigeria's telecoms industry get set for the West Africa Telecoms Infrastructure Summit and Exhibition (WATISE), Nigeria's leading tower company, IHS Towers Nigeria said it is sponsoring the successful hosting of the first regional gathering of stakeholders in the telecoms industry, an initiative designed to tackle issues in the industry.
IHS in a letter to the Convener of the WATISE promised to support the event which has already gotten the support of the telecoms industry regulator, the Nigerian Communications Commission (NCC) as well as the nod the industry stakeholder group, the Association Licensed Telecommunications Company of Nigeria.
The company, which started as a provider of site build services for mobile network operators in Nigeria, has gone on to develop deep expertise in all aspects of telecom towers.
Today, IHS and its subsidiaries in Nigeria manage over 16,700 sites, and operate from its head office in Lagos but have regional offices in Abuja, Ibadan, Enugu, Asaba, Kano and Port Harcourt.
"We deliver innovative solutions to our customers, including making use of greenfield and rooftop sites, and developing rural telephony projects to connect the most remote communities in Nigeria. We operate two datacenters-in Lagos and Abuja-enabling us to support our Network Operating Centers with a high-quality IT infrastructure, robust security, and a reliable network."
At IHS innovation is at the heart of its business, and as demand for connectivity continues to soar it embraced solar and hybrid solutions and today, it forms a key part of its offering as indicated in its our Carbon Reduction Roadmap, a comprehensive strategy for decreasing emissions.
Across our operations, we share our expert engineering knowledge to bring new, best-in-class solutions. By working collaboratively with our customers, we help them deliver their long-term network strategies, roll out 3G, 4G and 5G, and deepen connectivity in both urban and rural settings.
The company boasts of 24-hour monitoring, preventative and corrective maintenance of sites through its advanced Network Operating Centers (NOCs), bespoke remote monitoring on most sites, site acquisition and maintenance teams.
Meanwhile, the events which holds at the Oriental Hotel Lekki Express has been brought back to a day event to take place on October 4, 2023, by 9.00am, a statement from the Convener said.
The Convener, Country Editor of TechnologyMirror, Isaiah Erhiawarien expressed appreciation IHS for backing the first edition saying that the Lead Keynote address will be delivered by the Executive Vice Chairman of the Nigerian Communications Commission (NCC), Prof Umar Danbatta while the Lead Presentation will be from the Chairman of the Association Licensed Telecommunications Company of Nigeria (ALTON), Engr Gbenga Adebayo.
Expected at the event is the Minister of Communications, Innovation and Digital Economy, Dr Bosun Tijani, and other stakeholders.
The event, which already has registered participants from Tunisia, Egypt, Republic of Benin will explore the abundant investment opportunities in the tech sector with the aim of attracting more investors into the sector.
Distributed by African Media Agency on behalf of WATISE
NOTE: The conference is being organised by TechX Innovation Hub, a well-equipped Tech hub in Enugu Nigeria whose mission is to provide employment for the unemployed populace of Nigeria, and TechnologyMirror, a leading technology news and information website and winner of the Best Startups Supportive Online Media, 2022.
MEDIA CONTACT:
+234 802 952 0717
West Africa Telecoms Infrastructure Summit & Exhibition
The Conveners
Dr Tony Ojobo
Former Public Affairs Director, Nigerian Communications Commission
And Founder TechX Innovation Hub
08033141630
Isaiah Erhiawarien
Country Editor
TechnologyMirror
08023313302
Source : African Media Agency (AMA)