Africa's creative industry, a vibrant tapestry rich in film, music, art, and fashion, has undergone a captivating revolution. Fueled by her rich cultural heritage and the growing emergence of artists and entrepreneurs, creatives in the continent have honed their craft for a global appeal, making our art a mainstay at home and abroad. Notably, the film sector has been part of this growth, with movies like "Tsotsi," "Lionheart," and "Rafiki" gaining global accolades.
At the center of this revolution is Nollywood, a term coined by New York Times journalist Norimitsu Onishi to represent Nigeria's prolific film industry, the world's second-largest. It encompasses thousands of movies made in Nigeria across various genres, all produced at lightning speed. Nollywood has become a powerhouse for Africa's burgeoning cinema, boasting authentic storytelling, unique architectural styles, and vibrant cultural essence.
Fostering Collaboration between the US Government and Nollywood: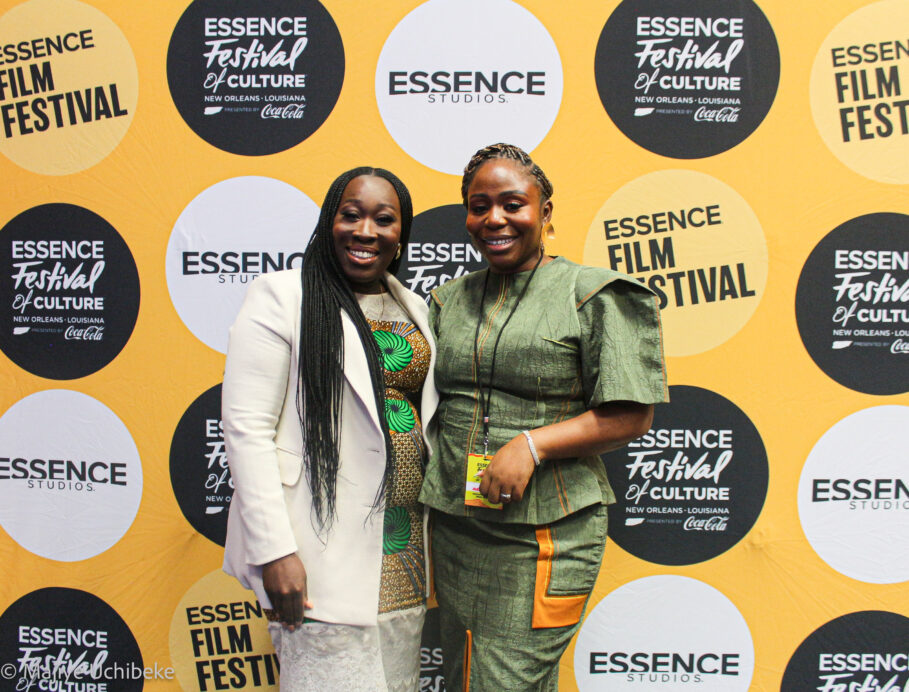 At the 2023 Essence Festival in New Orleans, Toyosi Etim-Effiong from That Good Media organized "Nigeria Day," where Nigerian celebrities showcased cultural attire, aligning with the festival's diversity theme. The event sparked talks about enhancing collaboration between emerging Nollywood and established Hollywood.
Idris Elba, renowned American actor and founder of Green Door Pictures, once collaborated with Mo Abudu, a prominent figure in Nollywood and CEO of Ebony Life. Their official launch statement conveyed a mission: to "empower and uplift talent from Africa and the Diaspora." Discussions at the festival now make it more pertinent.  Nollywood veterans like Richard Mofe-Damijo and Stella Damasus highlighted adherence to the industry's global standards, raising the query: "How do we involve all stakeholders?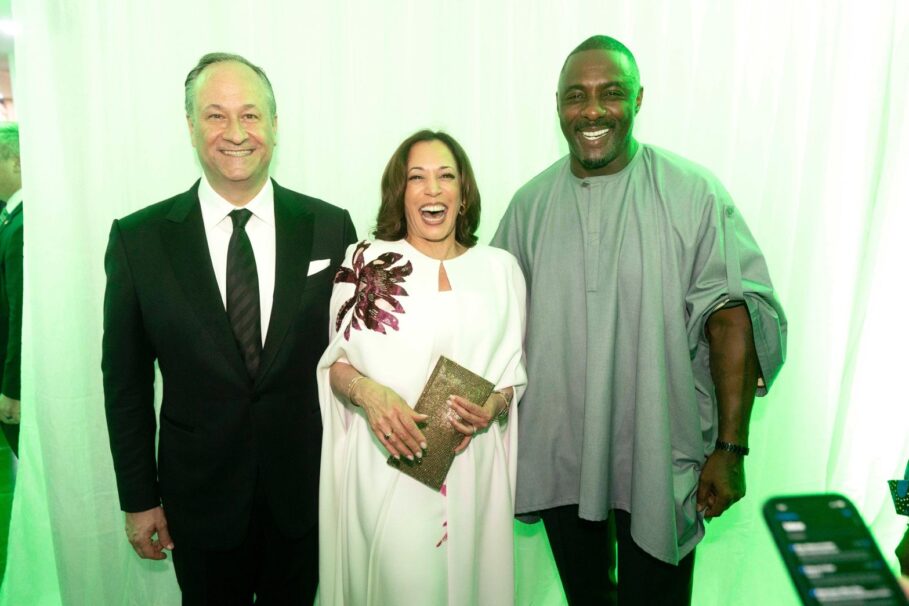 US Government's Agenda to Improve Nollywood Operations:
African artists' global success has attracted US companies, policymakers, and the public. Deniece Laurent-Mantey, Special Advisor, US-Africa Leaders Summit Implementation, US Department of State, who traveled with Vice President Kamala Harris to Ghana last year, acknowledged Nollywood's growth and highlighted the increased interest in maximizing its potential. The Africa Leaders Summit in December 2022, which focused on deepening and expanding the US-Africa partnership and giving voice to Africans in meeting current global challenges, included various engagements regarding developmental priorities for the continent. Among these priorities, the strategic utilization of creativity and cultural innovation emerged as a crucial action area. This approach offers economic growth prospects linked to an expanding African middle class and changing consumption patterns. In strengthening U.S. partnerships in this area, here are three ways to enhance Nollywood's operations: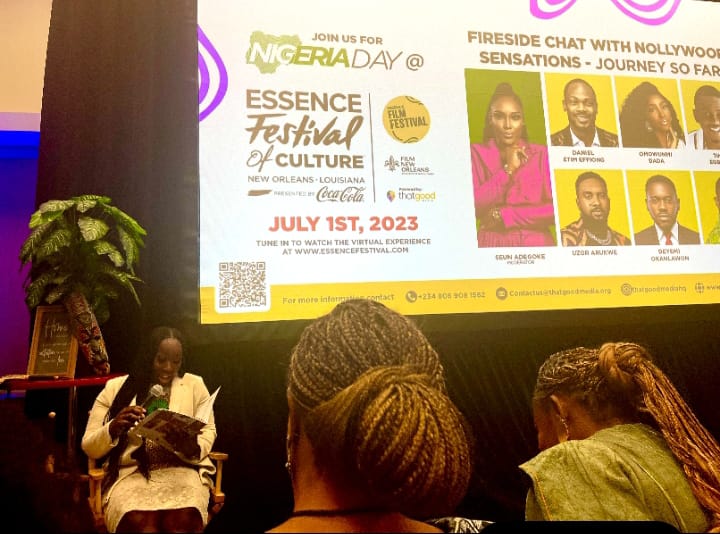 1. US Investments in Capacity-Building for Creative Innovation:
The United States recognizes significant investment in Nigeria's talent pool as a pivotal driver for the sector's advancement. Nollywood's abundance of creative talents plays a role in the organic expansion of its cinema. This growth can be further propelled by harnessing the creative potential within Nigeria's artistic landscape. Deniece emphasized investing in training to cultivate an environment that fosters creative innovation—whether in African classrooms or through establishing talent incubators—financing transformative innovations for young entrepreneurs and creators on the continent is key. "This involves utilizing U.S. stakeholders to connect with training facilitators and collaborating with global agencies to finance these skill acquisition initiatives," she said.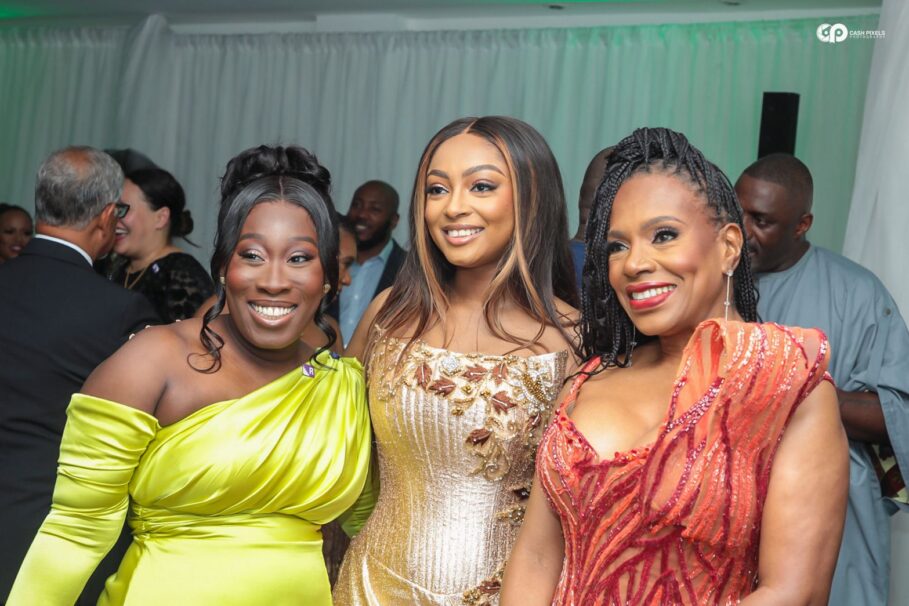 2. Preserving Africa's Rich Culture and Heritage:
African movies stand out for projecting cultural practices and historical epics, weaving a profound connection. Deniece Laurent-Mantey highlighted the importance of preserving the continent's culture and heritage while promoting it worldwide. The US Government's involvement will scale the promotion and preservation of Africa's cultural essence.
3. Enabling Policy Frameworks for Intellectual Property & Infrastructural Development:
Protecting African innovators' ideas, creations, and inventions should be at the heart of the agenda as it is crucial for fostering growth. Deniece believes raising global awareness about intellectual property protection's significance is vital to supporting Africa's thriving creative industry and beyond. She admitted that earlier propositions were made and agreed that this is the perfect time to invest in Africa's film infrastructure.
Expanding Horizons:
While film and music drive the African creative sector, the US Government extends its focus. Fashion, visual arts, and literature are rapidly gaining international prominence. These efforts enhance cross-cultural exchanges, nurturing mutual understanding among diverse cultures.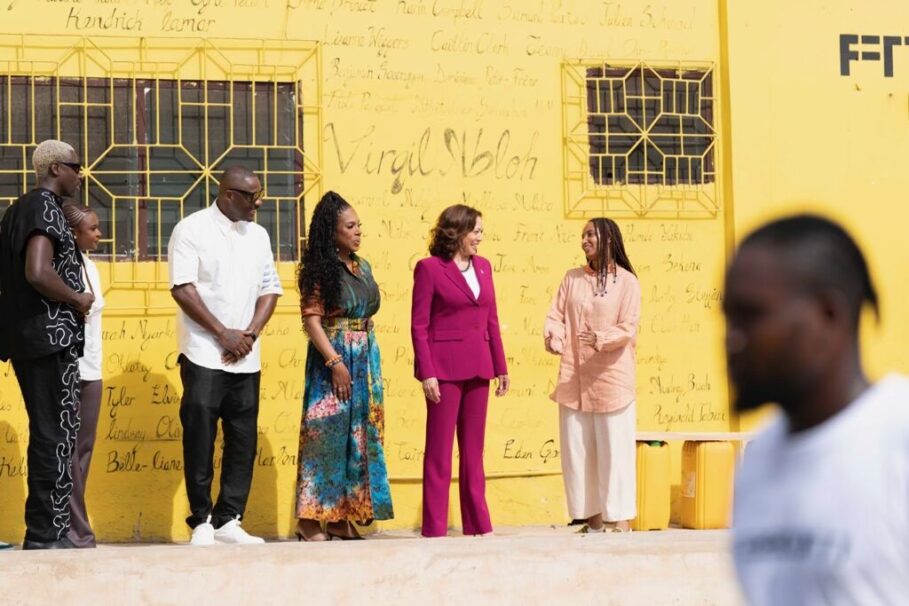 The Importance of Cross-Border Collaboration:
Nigerian entertainment holds sway across Africa, drawing strong viewership in Ghana, Kenya, South Africa, Cameroon, and more. US-African creative collaborations are crucial for industry growth, offering resources, training, and expanded markets. These partnerships foster cultural exchange, diversity, and an interconnected global creative landscape. The US Government's Prosper Africa initiative facilitates bilateral training and investment.
The African creative industry has witnessed remarkable transformation driven by talent, resilience, and innovation. We're thrilled about the promising prospects of its US digital collaboration and recognize the significance of cross-border connections that extend beyond Nigeria, encompassing other Anglophone, Francophone, and Lusophone African nations, streamlining access to partnership details through digital channels. We also propose initiating a pilot program to enhance and refine this collaboration. It's crucial to involve participants from the mentioned regions while upholding Nigeria's role as a market leader.
Conclusion:
Projected to have 1 in 4 people by 2050, Africa's significance in the future becomes clear. The African creative sector is undergoing transformative shifts led by talent, resilience, and innovation. The US government's backing and cooperation stand to amplify this growth. Acknowledging its role in the economy and cross-cultural understanding, the US government highlights partnerships, investments, and cultural exchange. To accelerate economic growth and job creation on a global scale, tapping into African institutions, talents, innovations, and contributions is pivotal. Collaborative efforts are crucial in realizing its full potential and empowering African creatives on the global platform.