Special Police unit will now address the menace of land grabbing in Nigeria's South South State of Edo.
Edo State Governor, Mr. Godwin Obaseki, inaugurated the unit to check activities of land grabbers in the state.
Addressing journalists after inspecting a guard of honor by the Special Police Squad, in Benin City, the governor said the squad will work with the state government and Edo State Police Command to check the activities of land grabbers.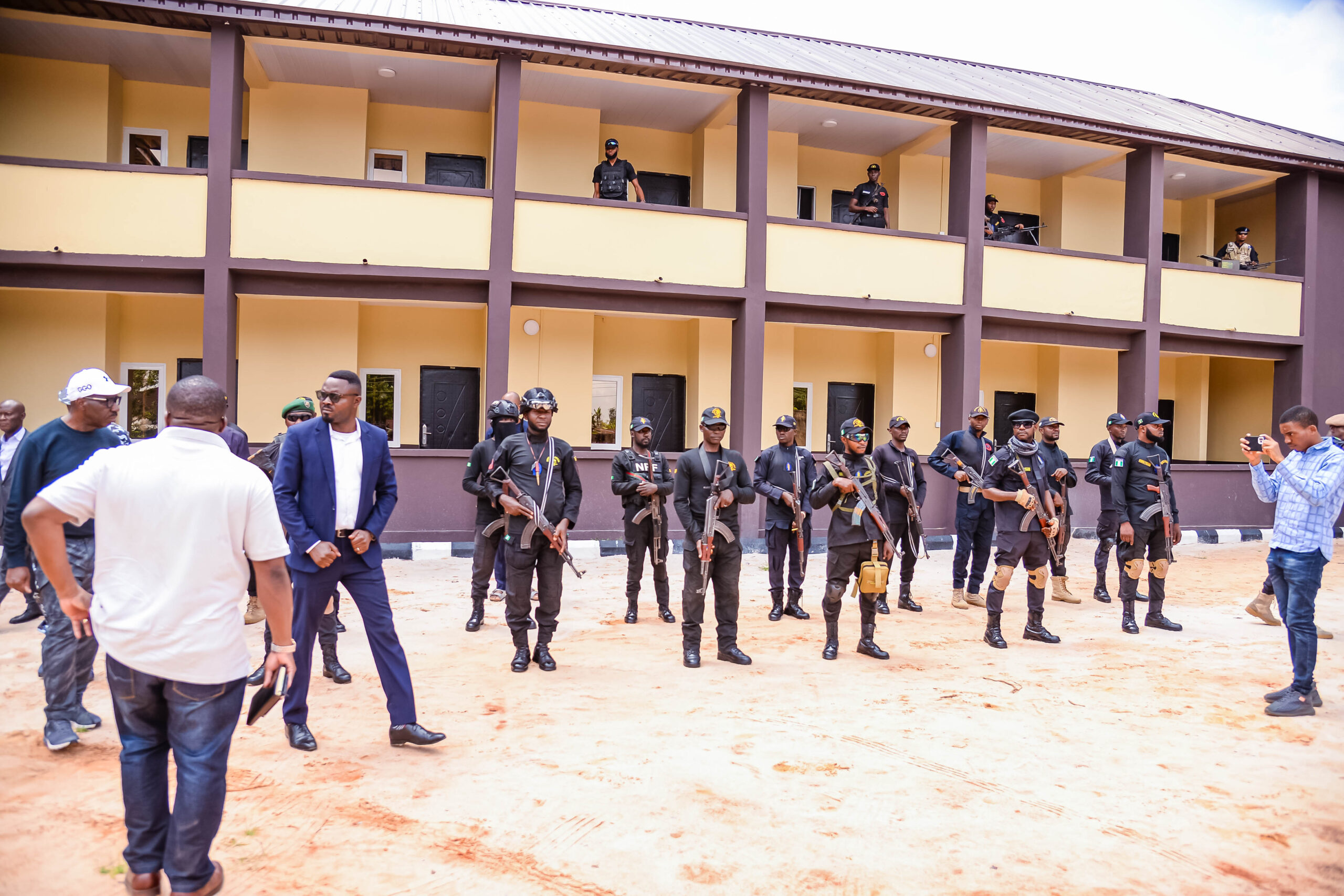 READ ALSO: Soldier, Police Extortion On Highways, Force Catfish Sellers To Hike Price In South-East
"You may recall that we have lingering issues of land grabbing in Edo State. I informed you a few months ago that the state government is taking action to end the issue.
"I appreciate the Inspector General of Police (IGP) for deploying a detachment to strengthen the Special Force.
"These are well-trained men of the Nigerian Police Force drafted into the squad that will work closely with Edo State Police Command and Edo State Government over the next few months to check the incidence of illegal sales of land and the activity of land grabbers in Edo State."
READ ALSO: Police Force De-kits, Dismisses Officer Filmed Beating Man With Machete
Obaseki added, "The committee we have set up already has a lot of cases before it. There are many cases under investigation and we have declared some of them wanted. With this Special Force, we will go to the communities to recover all government land including land belonging to government schools.
"For people who have bought land illegally, particularly government land, we will recover all the lands. We will get all the land grabbers out and prosecute them all to serve as examples to others."
Like Lagos State, Edo  has been grappling with issues of land grabbing and other forms of social  vices.
READ ALSO: INEC Condemns Invitation Of REC By Edo Police
Support Investigative Journalism and Mentorship
Courageous Journalism of Truth,Transparency and Development is in the DNA of Prime Business Africa; By donating as little as N1000 or $1 today, you are helping to keep credible journalism and life-changing information free for all.