For African cultural values and identities to take roots, there is need to curate stories about its traditions and transmit to children.
Renowned educationist and international development strategist, Dr. Bunmi Oyinsan espoused this position during the launch of Sankofa Pan African Series children stories book website on Saturday 19 February 2022.
READ ALSO: Popular Development Strategist Launches New Website To Curate African Stories
The Sankofa Children's Story book website is an initiative of Dr Oyinsan aimed at deploying the 21st century communication technology to document Africa history and values for children to learn right from their younger age.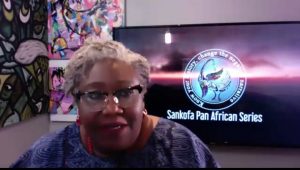 Speaking during the website launch on Saturday evening, Dr Oyinsan said there is urgent need to create African stories to enable the people own the narratives about their culture and traditions rather than rely on what was produced by the Western colonialists.
Oyinsan said such informal educational approach would enable the young and future generation of Africans learn about their identity using modern technology of the internet.
According to the educationist, the website will have contents in the form of story books, poems, nursery rhymes depicting African traditional values to enable the children have great insight into the cherished values of their people.
"Kids need to see people who look like them in the stories they read. They need to see people who look like them and members of their families who have faced challenges, overcome obstacles, and made a difference in the world," Oyinsan stated.
"The more they learn about people from their cultures the more insights they get into their history and background, so that they can better understand the world.
"Reading is a means of self-affirmation, and young readers should see themselves affirmed in the books they read. Stories also act as windows into other cultures, allowing us to travel to other places and connect with others who are not exactly like them.
"There is no doubt an urgent need for Afrocentric stories, history and biographies of Africans and Africans in the diaspora in a format that children in elementary school, or even younger can use.
"A website like this, I think, can help us own our stories more effectively.
The Educationist went ahead to state the challenges faced therein.
"Our experience and research show that there is lack of culturally age appropriate materials for parents and early child educators," Oyinsan stated.
In the event which held virtually, Dr Oyinsan, scrolling through slides on the website, demonstrated how contents can be accessed for the children.
The website contains book chapters on African history adapted for kids, nursery rhymes for which they intend to launch more as the weeks roll by.
The website also have animated contents for better learning by children, and other books and manuals about day care centres and parenting available for free download in the site.
She further stated that the website will also serve as educational resource for early childhood training, as writers can upload books and sell in the website, adding that the organisation is open for collaboration and partnership with writers, illustrators and animators.
Disclosing that the organisation targets one million readers in the first year and at least 1.5 million annually, Oyinsan said they also need to translate the stories in other languages apart from English and Spanish for wider reach across the continent.
Former ambassador and permanent representative of Trinidad and Tobago to the United Nations, Makeda, Antoine-Cambridge, said the Sankofa Pan African Series initiative could not have come at a better time than now, noting that African children need to know their stories not such told by foreigners.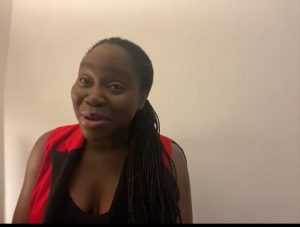 She promised to partner with the organisation and provide contents on weekly basis for the website.
Uzoma Dunkwu, former visual Development Artist at Netflix, commended the project, offering to support in pushing the African narratives.
Dunkwu who has a personal project of retelling African Stories through digital illustrations in form of animations, said there is a growing trend of interest in Africans stories especially by the West.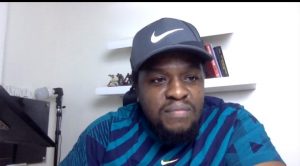 He stressed the need for Africans to tell their stories, adding that there are over 3,000 tribes in the continent.
Another guest speaker at the launch, Ositadimma Oduko, an Igbo and French languages educator, while commenting on the importance of the Sankofa initiative, stressed the need for Africans to save their languages, arguing that by doing so, they succeed in saving their cultural values from going into extinction.
Oduko who is passionate about promoting Igbo language, said using one's language helps to raise their self esteem.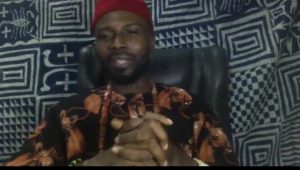 He said he is currently working with the Sankofa to translate contents in Igbo language, for children of Igbo ethnic group and would help in getting translators in other African languages.
Dr Oyinsan also called for writers who can produce African stories with moral benefits for children.