Prime Business Africa's visually-impaired student journalist, John Adoyi, has described how his enrollment in the newspaper's Journalism Mentorship Programme (JoMP) has transformed his life since joining the organisation in 2022.
Adoyi  is a 300-level student of Mass Communication Department, University of Nigeria Nsukka (UNN).  The student journalist on Friday, January 20, 2023, penned a tribute to Prime Business Africa, expressing gratitude for what he described as love and privilege that gave him all the confidence he needed and opened his eyes to a world of possibilities in Journalism.
He first did his internship with the newspaper in 2022 during which he joined the mentorship programme and has since been working as a regular reporter with the organisation.
Under the leadership of its publisher Dr Marcel Mbamalu, the JoMP was initiated by Prime Business Africa (PBA)  to bridge the yawning gap between the 'Town' and the 'Gown'  by offering journalism students the opportunity to learn practical skills and gain experience to prepare them for a full-time job in the media industry upon their graduation.
The programme, which started in early February 2022, enrols Mass Communication students from different universities across Nigeria to gain on-the-job experience. 
READ ALSO: UNN Benefits As Prime Business Africa Kick-starts Journalism  Mentorship Project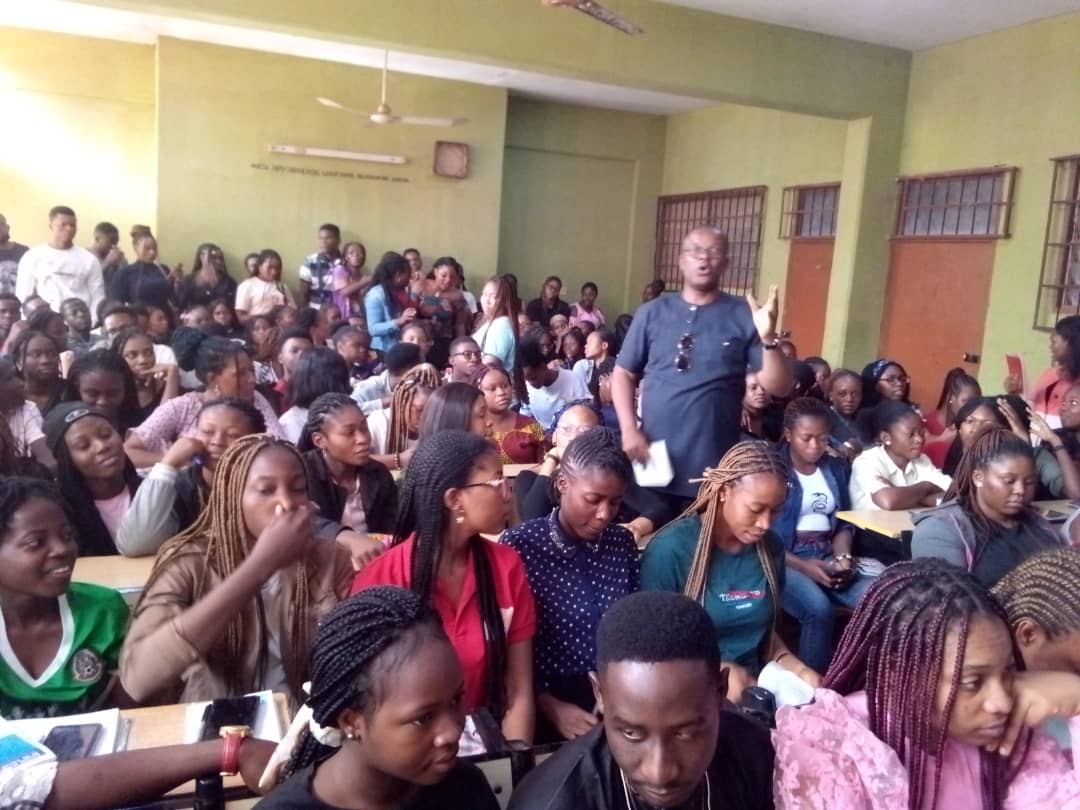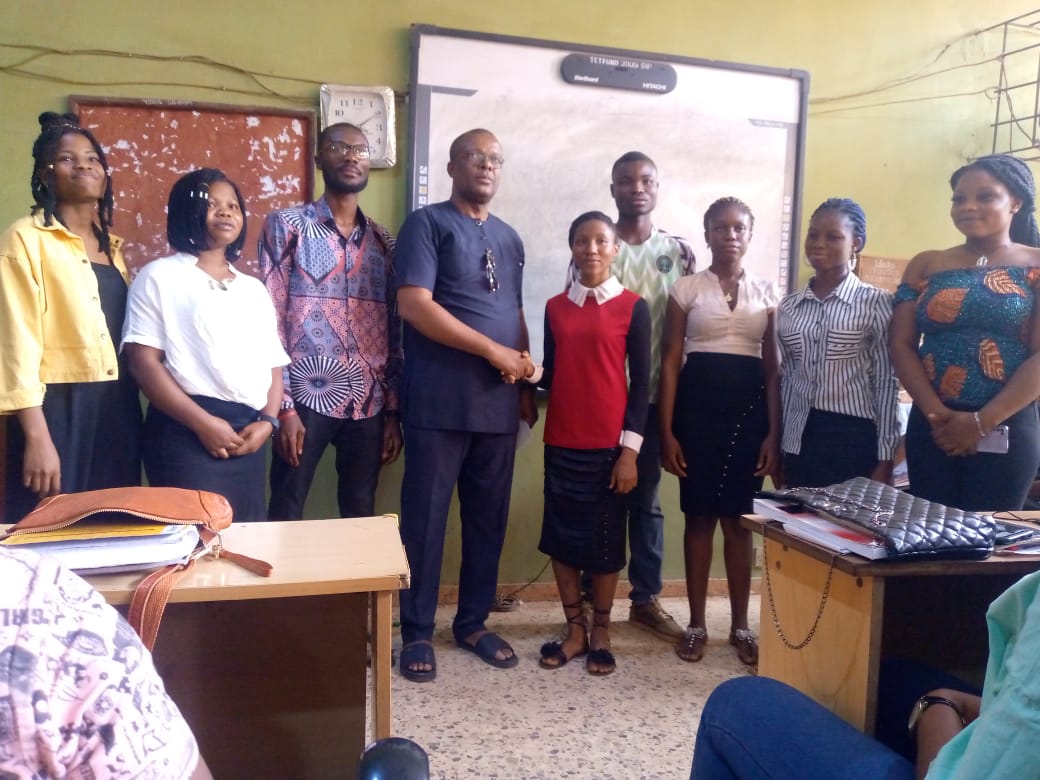 Adoyi in his tribute said that despite his disability which had made another popular media organisation turn down his request for internship placement, PBA taught him that "in professional Journalism, there is no disability."
"I am a proud beneficiary of the mentorship programme of Prime Business Africa," Adoyi declared, explaining that his dream of becoming a world-class journalist was given a boost when he joined the programme. According to him, "the constant coaching on the art of good Journalism offered by PBA through the publisher, Dr Mbamalu, and other senior journalists at PBA is a lifelong investment for me.
"My dream to become a world-class journalist was given a boost when I became a mentee under the Prime Business Africa mentorship programme called JoMP for young and aspiring journalists.
"I actually became a mentee under Prime Business Africa by chance. My department had asked that we all partake in industrial training/internship programmes so that we could have experience in the field of journalism.
"A well-known media house turned me away for reasons best known to them even though they were giving students chance to intern with them.
"I would say that became the turning point for me. I doubt I would have been offered the opportunity to learn at my pace, work hand-to-hand with great journalists and the opportunity to work of my own free will while learning the pristine art of journalism.
"PBA gave me more than an experience. I gained a family that believed in diversity, inclusivity, innovation and many more.
"My disability as a visually impaired person was not a criterion for judgment; Prime Business Africa (PBA) used it as a stepping stone to push me to go above my circumstance on my way to world-class Journalism.
"I was retained after my Internship to continue as a mentee under PBA and it has been a blessing so far.
"Attending workshops on business reporting, workshops on advertising and media sales and the opportunity to interview and work with achievers in the field of journalism are some of the values I gained from PBA.
"PBA holds in high esteem the value of 'helping to keep credible journalism and life-changing information free for all.'
"Through its teachings and value-driven mentorship programme, these objectives have been kept alive through the years. I was given value and experience without paying, this is an investment for life," Adoyi declared.
On his prospects, Adoyi, who has great analytical skills and is very passionate about the journalism profession, said: "Becoming a well-known writer and journalist is my plan for the future. I am a goal achiever; I have a passion for investigative journalism and wish to major in that field while also carrying out advocacy for persons with disability."
He said,  as a writer, he believes in the power of the pen and would use it for advocacy through Poetry as well as lending his voice to issues affecting the disability community and the world at large.
Before gaining admission into the university, Adoyi attended Loyola Jesuit College for Secondary education where he had a solid foundation for sound education.
He has scrolls of certifications in leadership and digital technology skills. Some of them include: a Certificate of Excellence from the Harvard Aspiring Leadership programme, a transformational leadership certificate from the Generalkopho Leadership Programme and a Digital Marketing certificate from Google.
If you are willing to donate and support PBA in keeping John and other mentees like him in JoMP, kindly  reach us on +234809400017  or send an email to the following:  editor@primebusiness.africa, primebusiness.africa@gmail.com