Organisers of the Paris 2024 Olympics have revealed that the Games will be devoid of alcohol selling and consumption as was the case in 2022 when Qatar hosted the FIFA World Cup.
Alcohol will not be sold in any of the venues at next year's Olympic and Paralympic Games in Paris.
Under a law dating back more than 30 years, alcohol is banned from sports stadiums, but organisers of this year's Rugby World Cup in France had negotiated an exemption.
Paris 2024, though, is not seeking to have the law lifted for the Olympics, newspaper Le Parisien reported on Tuesday.
But beer, wine and spirits will be allowed to be served in VIP and corporate hospitality areas.
The 1991 Evin law prohibits the sale, distribution and introduction of alcoholic beverages in sports and physical activity establishments.
Many fans in France have lobbied for allowing alcohol to be sold at stadia across the country, complaining about the hypocrisy of selling it in VIP areas, but nowhere else.
In 2019, France's then Health Minister Agnès Buzyn suggested that alcohol should also be banned from VIP areas, but her idea was quickly quashed by the drinks industry.
There are, however, several loopholes in the law which mean that wine, beer and cider are regularly sold at events for certain sports, such as rugby.
The law also allows local mayors to grant a limited number per year of exceptions to the law.
Japanese beer company Asahi has signed up as sponsor of the Rugby World Cup, due to take place between September 8 and October 28 and beer will be sold at the 48 matches at venues in the nine cities, as it is for normal domestic or international rugby games in France.
It appears that Paris 2024 will not be taking advantage of any of these loopholes.
Alcohol was also banned from stadiums at the last Olympic Games in Tokyo, but in the end spectators were not allowed to attend venues due to the COVID-19 pandemic.
Beer and wine was available at the 2012 and 2016 Olympics in London and Rio de Janeiro, respectively.
Last November, on the eve of the FIFA World Cup in Qatar, organisers announced that beer would not be available for sale in stadiums.
Support Investigative Journalism and Mentorship
Courageous Journalism of Truth,Transparency and Development is in the DNA of Prime Business Africa; By donating as little as N1000 or $1 today, you are helping to keep credible journalism and life-changing information free for all.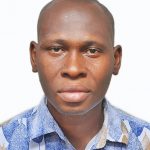 Izuchukwu Okosi is a Nigerian sports and entertainment journalist with two decades of experience in the media industry having begun his media journey in 2002 as an intern at Mundial Sports International (MSI) and Africa Independent Television (AIT), owners of Daar Communications Plc.
In October 2004, Okosi joined Complete Communications Limited, publishers of Complete Sports newspaper and Complete Football magazine as a reporter and later script writer for the Complete Sports studio.
He worked there for 13 years until October 2017.
Okosi also worked various times as Correspondent, Content creator and Editor at Sports Market International Magazine, Opera News, All Nigeria Soccer Media and Iconic Media Watch.
He also undertook freelance writing gigs for some local and international organizations.
Okosi is a member of the Actors Guild of Nigeria (AGN), Association of Movie Producers (AMP), Association of Voiceover Artistes of Nigeria (AVOA), Sports Writers Association of Nigeria (SWAN) and Nigeria Union of Journalists (NUJ).
He has been part of cast in some Nollywood movies and radio dramas including Blood Money 2, Scores To Settle, Dead End 2, Another Campus Tale and Battle Line.
Aside mainstream media and the entertainment industry, he has interests in scouting/unearthing of talents in the sports and creative sectors, exports business and property development.