In a surprising turn of events, Nigerian singer Qudus Fakoya Oluwadamilare, populaly known as Qdot, has cast doubt on the recent announcement of his colleague Oladips' death.
Despite the official statement released by Oladips' management via Instagram on Wednesday, declaring the rapper's passing on November 14, 2023, Qdot took to his own Instagram on Thursday to share a mow deleted photo of Oladips, boldly stating, "@oladipsoflife, my gee is alive."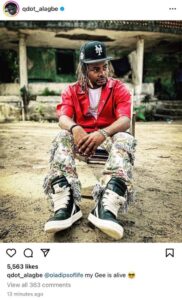 This unexpected assertion from a close associate has stirred a wave of speculation and disbelief among fans. Some question the credibility of the information, while others suggest that Oladips may have staged his death to generate buzz for his newly released album, 'Superhero Adugbo.'
READ ALSO:Top 5 Oladips Songs Of All Time
As conflicting reports circulate, the music community and fans await further clarification on Oladips' mysterious situation.
Oladips say him go rather fake him death than pay kusssman for PR. I respect it

— Warlo (@STFUWARLO) November 16, 2023
If Oladips had spent N2 million on PR for his new album, it won't have been as effective as the Free Pr it got over him faking his death.

Influencers that would have charged hundreds of thousands were posting for free 😭

— BASH-AAR 🔞 (@FaruqBashar) November 16, 2023
So Oladips faked his death?

This is so low from our artists.

All because of album & streams.

Sad.

— POOJA!!! (@PoojaMedia) November 16, 2023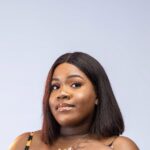 Somto is an Entertainment Reporter with a passion for uncovering the latest stories in the world of entertainment. As a dedicated journalist, Somto delivers in-depth reporting, exclusive interviews, and breaking news coverage.
She covers a wide range of topics, from celebrity interviews to industry trends and film reviews.
As an Entertainment Reporter for Prime Business Africa, She continues to provide comprehensive and insightful coverage of the entertainment industry, offering readers an insider's perspective on the latest developments and trends. She is a trusted source for breaking news, exclusive interviews, and thought-provoking analyses.
Somto is dedicated to providing valuable information and entertainment to her audience while upholding the highest standards of journalistic integrity.
Follow Somto on social media:
LinkedIn: Somtochukwu Bisina
#EntertainmentReporter #MediaProfessional #Journalism