The Nigerian music industry mourns the untimely demise of Oladipupo Olabode Oladimeji, popularly known as Oladips, who passed away at the age of 28.
The news was disclosed by the rapper's management on November 15, 2023, revealing that he succumbed to an undisclosed illness on the evening of November 14, 2023.
Oladips had been privately struggling with his health for the past two years, a fact that came as a surprise to many. The official announcement from his management conveyed the deep sorrow felt by those close to him.
It statement read: "We are saddened to inform the general public that Oladipupo Olabode Oladimeji aka OLADIPS passed away yesterday November 14th Tuesday evening, at exactly 10:14 pm.
READ ALSO: Mohbad's Widow Testifies In Court, Details Singer's Last Moments
"We are still in shock as we speak! For over 2 years he has kept his battles within himself, his body is now with his family & funeral services will be announced as soon as it is concluded! The family asked that we respect their privacy in this trying time. May God give us all the fortitude to bear this great loss. (amen)."
The sudden collapse of the talented street-hop artist occurred in the company of friends, who, in a state of panic, rushed him to the hospital.
An Instagram video shared by his friend, Only One Lifetime, captured the moments as Oladips' friends tried to comprehend the gravity of the situation. The footage depicted two friends desperately holding onto the rapper in the back seat of a car, visibly distressed by the unfolding tragedy.
In a subsequent post, Only One Lifetime explained that, against their instincts, he took Oladips home at the direction of the rapper's mother, who reportedly preferred not to involve a hospital. This decision raised eyebrows, given the severity of Oladips' condition.
Hours before his collapse, Oladips had taken to his Instagram story, urgently calling on his friends to return home and expressing his insistence not to be left alone. His post read, "Gonlyonelifetime_ Please Where Are You? I Done Call Your Number Tire I Talk Say Make Una No Dey Leave Only Me For This House, I Done Talk This Thing Like A Million Times… Not Even This Period Like This S Please Dey Come House Please Tori Olorun."
In a later post, the rapper shared a recording of a conversation with a friend who had brought medication, pleading to be taken to the hospital. Concerns escalated among fans as Oladips sounded noticeably different from his usual self.
His final communication with the world came in the form of a tweet where he informed his followers about his unwell state and requested their prayers. Little did anyone know that these would be his last words before his tragic demise.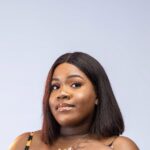 Somto is an Entertainment Reporter with a passion for uncovering the latest stories in the world of entertainment. As a dedicated journalist, Somto delivers in-depth reporting, exclusive interviews, and breaking news coverage.
She covers a wide range of topics, from celebrity interviews to industry trends and film reviews.
As an Entertainment Reporter for Prime Business Africa, She continues to provide comprehensive and insightful coverage of the entertainment industry, offering readers an insider's perspective on the latest developments and trends. She is a trusted source for breaking news, exclusive interviews, and thought-provoking analyses.
Somto is dedicated to providing valuable information and entertainment to her audience while upholding the highest standards of journalistic integrity.
Follow Somto on social media:
LinkedIn: Somtochukwu Bisina
#EntertainmentReporter #MediaProfessional #Journalism