Four days before the Nigeria Olympic Committee's election slated to hold in Jalingo, Taraba State Thursday, December 15, the incumbent President, Engr. Habu Ahmed Gumel has cleared the air on why Nigeria does not have a voting right at the International Olympic Committee, IOC.
Speaking to sports journalists in Asaba, Delta State where the curtains on the National Sports Festival came down on Sunday with a glittering closing ceremony anchored by ace sports journalist, Amar Ignis , Engr Gumel debunked rumours making the rounds that he is preventing Nigeria from having a voting right at the international body.
READ ALSO: Nigeria Weightlifting President Lauds Delta State On Successful 2022 Sports Festival
"Well, let me make proper clarification, a clarification that Nigeria has no voting right in IOC. This is because IOC selects their members from different countries and those selected are members of IOC in their own countries," Gumel stated.
"Like me, I was elected in 2009, automatically I became an IOC member in Nigeria. In the whole of 54 countries in Africa, there are just about 15 IOC members.
"IOC is not a United Nations or Africa Union, that every country has a seat. Even when you go for IOC session, it is your name that is there not the name of your country.
"So to say that I am denying Nigeria from getting a vote, Nigeria has no voting right in IOC. The good thing is for me as a representative of IOC in Nigeria to make sure that I contribute in making Nigeria get alot of things from IOC. That is the most important thing.
"It does not mean that when you are president of NOC (in your own country) automatically you are an IOC member, no.
"From what I said earlier, in Africa there are many NOC (National Olympic Committee) presidents that are not IOC members. There are just about 15 IOC members in Africa out of 54 countries. There is no where that I in person blocked Nigeria. Some persons are just ignorant and do not understand the system
Credibility and transparency is our DNA at Prime Business Africa'. We strongly believe in the role of media as a watchdog of the society that powerfully promotes accountability and transparency in government.
By contributing to Prime Business Africa, you are helping to sustain good journalism and making sure that it remains free to all.
Support Investigative Journalism and Mentorship
Courageous Journalism of Truth,Transparency and Development is in the DNA of Prime Business Africa; By donating as little as N1000 or $1 today, you are helping to keep credible journalism and life-changing information free for all.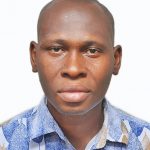 Izuchukwu Okosi is a Nigerian sports and entertainment journalist with two decades of experience in the media industry having begun his media journey in 2002 as an intern at Mundial Sports International (MSI) and Africa Independent Television (AIT), owners of Daar Communications Plc.
In October 2004, Okosi joined Complete Communications Limited, publishers of Complete Sports newspaper and Complete Football magazine as a reporter and later script writer for the Complete Sports studio.
He worked there for 13 years until October 2017.
Okosi also worked various times as Correspondent, Content creator and Editor at Sports Market International Magazine, Opera News, All Nigeria Soccer Media and Iconic Media Watch.
He also undertook freelance writing gigs for some local and international organizations.
Okosi is a member of the Actors Guild of Nigeria (AGN), Association of Movie Producers (AMP), Association of Voiceover Artistes of Nigeria (AVOA), Sports Writers Association of Nigeria (SWAN) and Nigeria Union of Journalists (NUJ).
He has been part of cast in some Nollywood movies and radio dramas including Blood Money 2, Scores To Settle, Dead End 2, Another Campus Tale and Battle Line.
Aside mainstream media and the entertainment industry, he has interests in scouting/unearthing of talents in the sports and creative sectors, exports business and property development.